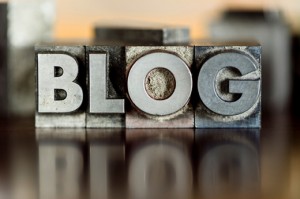 A blog can be the perfect way to support your brand and business. The problem is getting your blog to stand out. There are many businesses running blogs but only a small handful of them gain any traction and have any influence in their market. The key to making your blog work is to be innovative and inspiring to your audience.
Here are some tips for starting your blog off with a bang:
1. Publish Outstanding Content Regularly.
It's not enough to publish articles that readers can find anywhere else. You have to publish content that blows your readers away. You can mix in regular articles but make sure you have content that no other blog in your market publishes. This lets readers know that you're a blog to pay attention to.
Your content can be anything from video tutorials, podcasts, white papers, interesting infographics, to image rich how-to guides. You want to be different from the majority of blogs that only focus on short blog posts that deliver little to no value to their readers.
2. Research the Best Topics to Create Content Around.
One of the biggest mistakes that bloggers make is creating content based on topics that they think their audience will like. They don't put in the time to research what their audience is actually looking for. Your audience will have many problems, needs and interests related to your business. You need to figure out what these things are and build content around these topics.
Use the search engines to see what stories are trending in your industry. Visit consumer or industry forums to see what conversations people are having. Go on social media and connect with industry influencers to see what they're talking about. Visit other popular blogs and see which topics and types of content readers are responding to.
3. Build a Unique Brand Identity and Personality.
Another big mistake that many bloggers make is creating a blog that is similar to the other blogs in their market or industry. If you want to build a strong following, you have to let your brand identity and personality stand out. You want to avoid a bland blog or a corporate sounding blog to remain professional. Remember, a blog is more about being personal.
Start by injecting some personality and emotion into your content. Have strong ideas and opinion on various subject matters pertaining to your market or industry. At the same time, make sure that your content reflects the unique ideals that your brand holds. Doing this helps you build authority and credibility in the eyes of your audience.
4. Develop Expertise on a Specific Subject Matter.
If you really want to establish authority in your market or industry, you need to develop an expertise in a specific area. For example, if you run a gardening blog, you can become an expert in organic gardening. You can provide tips on how to get the most yield without using chemical fertilizers. You can talk about natural pesticides and insecticides that target specific bug but are 100% safe for humans.
In order to show your expertise, you need to communicate it. Sell your expertise on the topic you are talking about and let your experience shine through in the content you publish. Display your expertise by sharing case studies, photographs, experiments and anything else that proves your expertise while providing valuable information to your readers.
5. Create a Community.
One of the best ways to inspire your audience is to build a community of like-minded individuals. The best way to do this is to build a platform where people can connect and talk with each other. Many blogs do this by opening up their posts for comments and responding to reader feedback. Another way blogs do this is to take part in social media mentions and respond to readers that reach out via Facebook, Twitter, Instagram, etc.
But the thing that might be better than both is to set up a forum. You can share engaging content on your blog and link it back to the forum for people that want to continue the conversation. If you belong in the majority group of bloggers that use WordPress, you can look for a plugin that allows you to add a forum to your site. You don't need a specialized WordPress hosting solution to add a forum. A good plugin will install it for you with a few clicks. If you have confusion with installing a forum plugin, many WordPress hosting providers can walk you through the process.
It's not easy to build a blog that's innovative and inspiring. You have to put in a lot of work to not only create relevant and unique content, but to also develop a brand and personality that stands out from the competition. In addition, building a successful blog can take several months to several years, so you have to be committed. What's important is to be consistent and learn as you go.