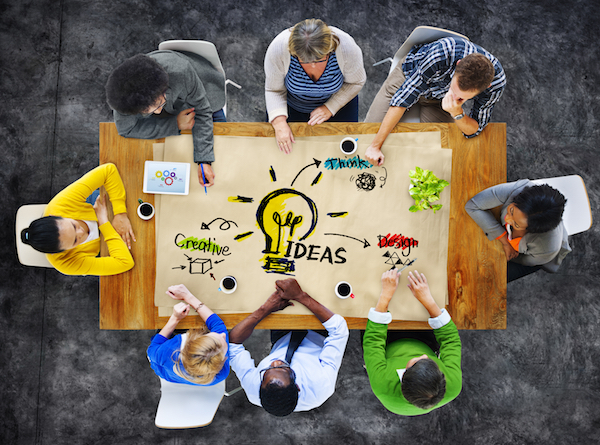 It's never business as usual. With the 2009 economic crash, entrepreneurs and startups flooded the market (for better or worse!). Even though over 90 percent of startups fail, there are more startups than ever before. Technology has also dramatically shifted how we do business as virtual offices, telecommuting and "the cloud" are moving us towards a global market as the norm — not the exception.
Whether you consider business ideas as the latest basis for your startup or a means of taking your business to the next level, it's critical to keep an eye on what's popular right now. Here's a look at some ideas that are trending and how you might be able to capitalize on them:
1. Repairing your credit.
It's pretty tough to get the capital you need for a startup or small business with subpar credit. Work on rebuilding your credit now, regardless of whether you plan to start a small business, make a big purchase like a car or home, or otherwise need good credit in the near future. Bankruptcy is relatively common, especially post-2009, but recovering from it can require professional help.
2. Get on the SEO bandwagon.
Search engine optimization (SEO) is exactly what it sounds like: optimizing your online presence so it ranks higher on search engines when people are Googling your If you have a business, you need an online presence. If you have an online presence, you need to be prioritizing SEO. However, SEO is fluid and always changing. It's a set of best practices that can include the quality of your content, website speed and layout and much more. Having an SEO pro in your corner is the best way to keep your SEO in check.
3. Consider the benefits of 3D printing.
The 3D printing industry is booming, and a number of industries are tapping into this technology for revolutionary benefits. Did you know you can now 3D print hair, completely changing the wig and hair-loss market for the better? If you're still in the development stage and wondering which industry is growing at a fast clip, you might want to check out the world of 3D.
4. Ditching the brick and mortar.
There will always be industries like restaurants that are largely brick and mortar and require most of your staff to be there in person. However, a lot of industries and businesses can get rid of expensive overhead and go completely or partially virtual. With cloud technology, your employees can have instant access to everything they need — and work from wherever it's convenient. This is allowing workers to take advantage of foreign earned income exemption and work from abroad to pay minimal federal taxes, allows for much more flexibility, and telecommuting has suddenly gone from the rare exception to a usual perk.
5. Health has gone virtual, too.
When thinking about industries that are profitable, if you have a background or interest in health, it's another industry that's slowly moving into the virtual side of things. However, it's more in how healthcare is delivered. From being able to "meet" with patients via videoconferencing to Facetiming with your physician, virtual healthcare is on an upward climb. It's especially helpful for patients in rural areas, those who struggle with commuting to see their doctors, for travelers and for those who are immobilized due to injury or disease.
6. At your "server."
One of the easiest industries to access is server management. Anyone who wants a website needs a server, and it's usually going to be a shared or virtual private network server. All you need to start this business is to purchase a server, have the know-how to manage it, and ensure it's safeguarded in a secure location. There are thousands of server management companies, although the biggies like GoDaddy usually offer additional services (including SEO management!). If you can offer over 99 percent uptime, a secure environment, great customer service and a quality server, you're already competitive. For techies, this is a career and industry with one of the most affordable entry points.
Forget the stigma that outsourcing once carried. Today it means hiring a contractor, freelancer or third party company to take care of tasks and jobs you don't have the time or money to hire a permanent employee to handle. It's also a means of testing out a potential permanent hire. You don't have to pay for vacation or sick days, insurance, or other benefits, and all parties enjoy flexibility. You can outsource anything from website design to HR, or you can become a freelancer or contractor yourself.
Business is booming across the world, and if you want to gain some leverage, it's vital to consider the popular trends and tools available. What will your next move be?