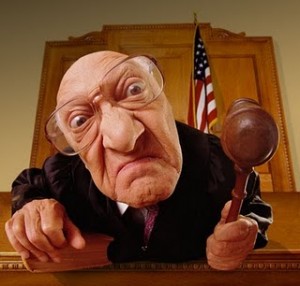 It's your worst nightmare come true – you've been accused of and maybe even arrested for a crime that you didn't commit. Whether it's involving your business or your personal life, you're now playing the waiting game; it's a countdown to the court date and you're praying that the jury will have their eyes open.
Even worse, the arrest has had a huge impact on your life; perhaps you've lost your close friends, family members have disappeared, and your business is in tatters.
You need someone who doesn't question your innocence, fights for your case, and eventually, makes your accuser see sense. Our guide will show you how to find a good criminal defense attorney:
1. Look Online.
With every man and his dog having an online presence today, it probably doesn't come as a surprise to you that the internet is the best place to find potential legal assistance. But, it takes a lot more than a Google search for 'criminal defense lawyer Oregon' to find the perfect match for you.
When it comes to finding a lawyer online, the best places to check are:
Professional directories
Social media networks (Facebook, LinkedIn, Twitter, etc.)
Trusted online review sites
Legal forums
Here you can read about other past clients' experiences, get recommendations, see ratings, and get a feel for the personality and style of your potential representation.
2. Ask Around.
Do you have a friend who's been in a similar mess and managed to smooth it out? Give them a call and ask for their attorney's number. Often, the easiest way to find the best criminal defense lawyer is to ask around and see whose name gets mentioned the most.
Chances are you know some lawyers. Perhaps you hired one for your divorce, or when you bought your home. Even if they don't work in criminal law, good attorneys have a strong network of contacts that they can connect you with. Your business lawyer will surely know somebody suitable.
3. Talk to the Public Defender.
If you have a limited budget for legal assistance and your charge is not serious, consulting a free public defender is worth your while. A serious charge would include crimes such as homicide, aggravated assault, manufacturing drugs with intent to sell, or in some cases, fraud and tax evasion.
If you're not looking at serious jail time for your alleged crime, your search for the ideal attorney could end at the public defender's office.
4. Ask Questions.
You've finally found an attorney who seems perfect for you, but don't jump into hiring them just yet. Before making any decisions, it's good to get the answers to some key questions. For example, you'll want to know just how much time the attorney can dedicate to your case. Ask:
How much contact time can I expect?
How many cases will you be handling at the same time as mine?
How much experience do you have practicing criminal law?
How many cases have you won/lost?
What qualifications do you have?
Have an opinion? We'd love to hear it in the comments.