How To Boost Productivity with Online Forms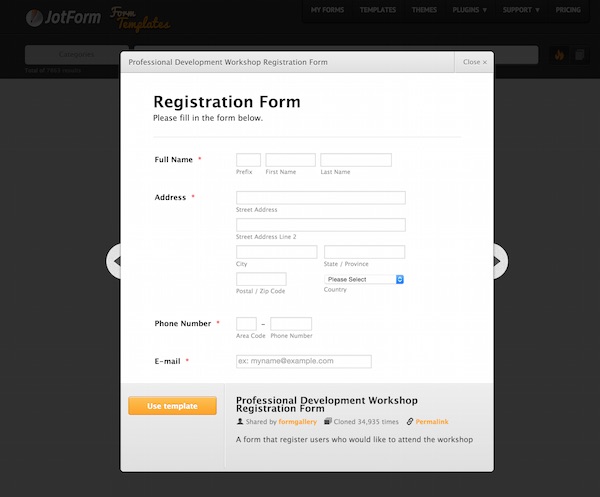 by Ashley Walsh, VP of Marketing for Formstack
Guess what? None of us are as productive at work as we think we are. In fact, when we think we are being the most productive by multitasking, we're actually making it worse. A recent study showed that multitasking increases the time it takes to complete a single task by 25%. Along with other productivity drains like email and office tasks, it's tough to actually increase efficiency and productivity.
So, how do you solve this? Consider online forms. By incorporating online forms into tasks like reimbursement requests, customer contracts, project proposals, and PTO requests, you will save everyone in the company a lot of time.
Customer contracts.
The drafting of client contracts can be a rather detail-oriented duty, which means it typically takes quite a bit of time. It's also a fundamental part of running a business. For example, at the commercial tea company Twinings, a single customer contract used to take two full business days to process, including getting sales approvals, completing background checks, and fulfilling financial reviews. The answer to this drawn-out process for Twinings was an online form for workflow management. An online form can collect customer information and then automatically send it to the appropriate staff members within your company. For Twinings, this new online form process effectively eliminated two sets of to-do lists and multiple recurring tasks for everyone. 
Project proposals.
Fun fact: did you know that inessential meetings could cost a company up to 300,000 hours and $300 million a year? It's true. If those numbers don't make you want to start from scratch on a whole new process, then what will? Obviously, all your employees still need to stay up to date with client projects, in-office assignments, and other responsibilities. This is where online project management forms can help. A project management form can be the central hub where personnel can enter their ideas for review as they develop instead of setting up yet another meeting and disrupting fellow employees' workflow.
PTO requests.
When you're sick, the last thing you want to do is take the time to contact all kinds of management and HR personnel to get the day off. The same goes for trying to get vacation time approved. With an online process, these paid time off (PTO) requests can be streamlined for everyone's convenience. Moving PTO requests to online forms also makes it easier for employees and management alike to keep track of hours and days left for each individual employee. By storing this information in a centralized, easy-access location, you're saving time and effort for everyone involved, allowing each employee to focus on more pressing tasks.
Reimbursement requests.
Let's face it: no one enjoys filling out an expense reimbursement form. However, it's an obligation for employees in nearly every business. Setting up a reimbursement form can save hours of tedious receipt reading and data entry. Once the form is set up with all the required fields, it should only take employees a few minutes to complete it with the necessary information and deliver it to the right people in the right departments.
There are so many ways to streamline workflows with the use of online forms that will increase the effectiveness and productivity of your employees. And with people wasting 40 percent of their workday on mundane administrative tasks, restructuring any procedures that slow the flow of your organization is crucial to the success of your business.
Ashley Walsh has worked in multiple areas of the B2B marketing sector and is currently the Director of Marketing for Formstack, an online form building solution based in Indianapolis.

This is an article contributed to Young Upstarts and published or republished here with permission. All rights of this work belong to the authors named in the article above.