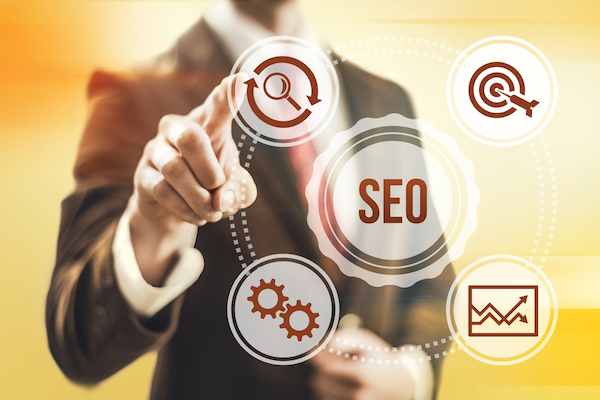 by Amir Noghani, General Manager at GWM SEO Agency
Google's main consistency is that it's constantly changing. There have been many changes in local search during the last couple of years, some of the most recent being 3-pack ads in local results. The sidebar ads are gone, so you have to scroll further to see the local results.
In order to stay ahead of the game, you need to determine what your main goals are, and formulate a local SEO strategy. To do this right, you have to be aware of the current trends in search engine optimization and the most important ranking factors:
The key ranking factors.
A data-driven local SEO study by Local SEO Guide has underlined some of the key ranking factors for local SEO. While it states that correlation studies can't clearly define specific causal relations, they can tell us where we should look. The main ranking factors that the study dealt with are:
Locations that get a lot of reviews
Profile views
Websites with a great Majestic AC Rank
Referring subnets
The sum of referring IPs
Others that the study missed out on include:
Citations
On-site factors
---
For example, for a SEO strategy that works in Irvine, California you may want to search SEO company Irvine.
---
Reviews are beneficial.
Research has shown that millennials use their mobile devices to learn about local businesses via social networks and pay close attention to user reviews. The possible reason why reviews have such a positive influence is because they result in greater click-through rates. They also boost your brand and help you earn your customers' trust.
One of the ways that you can implement reviews is to place them on your website. Incorporate star ratings, customers' faces and quotes into your pages. You should also add the review schema, which will enable you to get ratings in organic search results.
SERP click-through rate.
The click-through rate from SERPs is another important ranking signal. This is of no surprise, as it is being used as one of the main metrics in Google Search Console. Therefore, it would be logical to expect that the user experience of a searcher is measured according to this metric. Click-through rates have to be on a consistent high in order to get stable rankings, and it is necessary to minimize the bounce rate, as this sends a negative signal to Google.
On-page SEO.
Just wanting to be out there and not care about organic SEO is a big misconception. Your search engine optimization efforts need to be a part of your general marketing strategy. The usability of your website is essential.
If your website's speed is low, it may be the reason why you're not getting the conversions that you are after. An important thing about your site is not just to have a high ranking for a target keyword, but to carefully construct the customer's journey. Your website visitors should have an easy time finding what they are looking for, and be able to do it in a satisfactory amount of time.
The importance of citations.
Instead of having to review the information about all the companies out there manually, Google processes particular data points in order to ascertain your ranking. In order to determine your position in the local results, Google will scan the network for your business name, phone number, address, URL and a few other points.
After that, it compares this info with other sources, such as major data providers, and maybe even state business filings and post office records. How well you rank on local SERPs is determined by whether Google can find your business information, and whether that info is consistent and matches the one you supply on your website.
Getting quality links.
Once you've taken care of everything else, you should focus on getting good links, because they make all the difference. While NAP (Name, Address, and Phone) consistency and citations are requirements, authoritative links are what pushes your SEO efforts forward.
The formula is to not get more bad links, but fewer great ones. Quality links such as those from industry partners, local scholarship links, hyper-local directory links local newspaper links and chamber of commerce links will greatly benefit your search engine optimization.
In summation.
With Google's constant changes, you need to come up with a good local SEO strategy that will help you maintain high rankings. Having these key ranking factors in mind is essential to your success. What is important is that you make sure that you're doing everything right, create content that brings in links to other pages of your website, and focus on more ways to earn links and increase your authority.
Amir Noghani is the General Manager at GWM SEO Agency. He has been working in the field of marketing and communications for over seven years and developed rich knowledge and skills in Online Marketing and Public Relations, as well as writing journal articles and blogs.