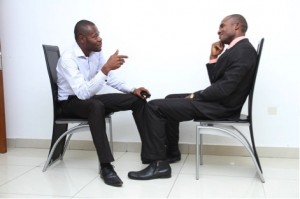 If you've arrived at the genesis of an idea which you think can make money, it's probably a fair bet that you won't immediately want to explore the minutiae of HR. But the early steps you take in this area are crucial.
TribeHR co-founder and CEO Joseph Fung said: "Ask any startup CEO to rank their greatest challenges, and inevitably human resources makes the list. For new ventures, a little preparation can mean the difference between creating a culture of success, or becoming completely bogged down by people problems at a time when you can least afford to make mistakes."
In the early stages of the company you'll probably have an idea of the kind of people you need, certainly in terms of the skillset that's required. Unless you're starting out as a sole trader/freelancer you may have already provisionally signed up a contact or two, but it's important to remember that unless they're business partners, they'll be employees – and should be treated as such.
You might then set up a limited company/limited liability partnership, which would mean registering at Companies House. The logistics of such a move (which adds credibility and allows you to be sole shareholder, director and company secretary) provides favourable tax conditions (as is described here) and might prompt you start hiring employees.
But, before you start hiring, think about how you're actually going to manage the people you're investing in. You'll need the appropriate HR software to manage employees; such software should combine the storage of employee data, managing payrolls, recruitment processes, benefits, and attendance records. Consider employing someone to help deal with these tasks, even if on just a part time basis.
As Fung said, it's crucial to hit the ground running. Defining the business structure should underpin what you'll require from your HR, but you'll certainly need to file accounts and taxes in time for April. These are legal requirements and sloppy organisation with keeping records will be costly. Of course, as a founder you'll probably be thinking of ideas and directions for the company as a whole, so putting energy and time into the boring stuff sounds like a drain on time and resources.
There's another good reason to be careful with the employees you choose, the structure for the company, and the ability to prove that you can properly run a company and scale up in the future: funding. Angel investors and start-up accelerators are more likely to put their trust and cash into a company if:
they can see evidence of a good balance of staff in terms of personality, diversity and skill
they can see formal contracts and team players who are content and confident within a business
they can see the long-term direction.
That process is cyclical, and relies completely on good recruitment in the first place. Selling your vision is as important to candidates as it is to investors. You'll need to promote a culture of diversity, and airing views. You should encourage constant feedback for your employees' efforts, and aid their personal and professional development through courses and promotions, and introducing the tools they need when appropriate. These concerns will be juggled with revenue and income and profit – and all of this fits under the umbrella of HR. Plan carefully and diligently and it will become second nature, but only with the correct steps from the start.