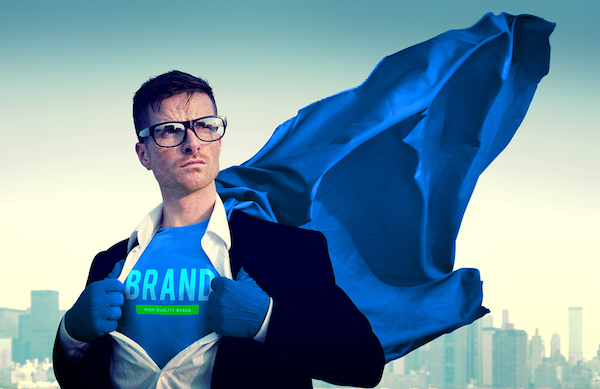 by Chris Low is the founder of MyTeamPlan
Rebranding your business can be an exhausting task. This is because the job essentially entails undoing a lot of work that you had put in earlier. But rebranding is often necessary because it is done under desperate circumstances. You may have just been acquired, your business might be trying to come out of a major crisis or you could need to rebrand because your core audience no longer identifies with your business.
Regardless of the intentions behind the move, it is important to realize that rebranding can be risky and often requires months of meticulous planning. A successful rebranding exercise must achieve two objectives. Firstly, your existing customers must slowly and seamlessly be transitioned to your new business proposition. Secondly, your target customers must begin to identify you by the new values and positioning of your business.
The Three Steps Of Rebranding.
Achieving rebranding is a three step process: the first step in the process is to inform the relevant stakeholders of the impending rebranding exercise. This is not only to prevent your clients and partners from being caught off-guard by the rebranded communication, but to also get critical feedback from them during the transition process. The next step is the process of external implementation where you slowly transition your presence from the old brand to the new brand. It is important to transform your marketing communication from the old brand to the new brand in one go in order to ensure consistent messaging. Finally, marketers also need to work on the internal rebranding. This includes driving your internal teams to migrate to the new brand.
Executing A Rebranding Campaign.
While rebranding may seem straight-forward in theory, it can be quite complicated in practice. Not all rebranding exercises need a change of logo or design. This strategy is essentially dependent on your motivation behind the exercise. Let us look at a few real-world scenarios.
HP Merger With Compaq.
In 2002, Hewlett Packard signed a merger agreement with Compaq that would bring together the computer hardware businesses of the two businesses, each with revenues of over $40 billion. Given the size of the two companies, it was virtually impossible to transition to the new brand overnight without confusing the customers. So between 2002 and 2007, Compaq continued to use their logo with little change. HP began to slowly transition the brand after 2007 when the business began to market the 'HP Compaq' brand. During this time, customers stopped seeing 'HP' and 'Compaq' as two independent identities and instead started viewing them as one. After a 7-8 year period, HP began dropping the Compaq brand name in their computers. Barring a few specific countries, the company markets its computers solely with the HP logo today.
Old Spice Rebranding.
Old Spice, as a brand, had been around for more than seven decades when they decided to rebrand. Up until that point, Old Spice products were largely associated with elderly people and the company was losing out to brands like Axe that appealed to the younger population. For the rebranding campaign, Old Spice did not actually take the conventional route of changing logos and designs. Instead, they renamed their 'Glacial Falls' scent to a much more appealing 'Swagger'. This was followed by a series of satirical and humorous ads appealing to the younger population. The company launched web campaigns like SwaggerizeMe that was an instant hit among the target group. Old Spice also hired NFL player Isaiah Mustafa for a series of commercials targeting women. The rebranding exercise was a success although the execution strategy was completely opposite to the slow and gradual approach adopted by HP for their merger with Compaq.
Tylenol Crisis. 
In 1982, Johnson & Johnson faced a severe branding crisis when miscreants replaced some of their popular Tylenol capsules with cyanide-laced alternatives. Seven people died in the aftermath that led to a nationwide outrage on the safety of Tylenol. To fight the crisis, Johnson & Johnson adopted a two-pronged strategy. The first step was PR. The company upped their advertising to advise their customers to not buy Tylenol until all investigations are complete. In essence, the company was spending money to forego millions of dollars in profit. CEO Jim Burke appeared on all the major TV shows to maintain a clear and open line of communication to consumers.
The second step was rebranding. The crisis established the fact that Tylenol packages could be tampered with. The rebranding was then focused on making packaging tamper-proof. Johnson & Johnson became the first company to use tamper-proof packaging for their products and this helped establish to customers that their products are now safe to consume.
Rebranding is often associated with changes in logo and packaging. However, the rebranding exercise can go much deeper and many times, may have got nothing to do with altering your marketing materials or strategy. If you are committed to following through with a rebranding exercise, keep in mind that it can undo years of brand building and should only be done after flawless planning.
Chris Low is the founder of MyTeamPlan, a desktop-based project management software. He also serves as the project manager at Shepherd Software.