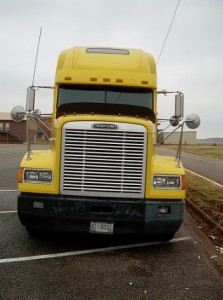 The haulage industry has changed a lot over the last 30 years from primarily transporting raw materials such as metals and coal. Today, there is an increased demand for consumer goods which has forced the haulage industry to turn to the transportation of these goods. While haulage is still a good market, there are more competitors than ever and any new businesses need to establish a niche and keep all the costs low to be successful.
The Personal Attributes Required.
There are a number of personal attributes that are required for anyone looking to get into the haulage business. The first is an eye for efficiency which is vital to being successful in their field. With the ever increasing numbers of haulage companies, there is a rise in competition and continental companies that offer very low rates. Any new company will need to look at operating efficiently to keep the costs down and to differentiate themselves from all of the competition.
The financial aspect of efficiency is perhaps the most important because you have to ensure that you are profitable while still being competitive. You have to consider the daily commodity costs such as petrol and the costs of employees. All of these points will impact the profitability of your company and your ability to stay open.
The Services On Offer.
It is very important that you determine which services you will be offering and establish yourself in a niche marker. This will help you get more business and differentiate from your competitors. Of course, you will need to ensure that niche market you choose is large enough for you to make a profit in. Some of the niche markets that you can consider include:
Warehousing and distribution
When choosing your niche you will need to look at all of the regulations as well. Certain niche markets such as the transportation of livestock will have compliance regulations that you need to know about and adhere to.
The Size And Type Of Your Fleet.
A survey done by the Road Haulage Association found that 87% of haulage companies will have less than 5 vehicles in their fleet. The survey also found that 57% of companies will only have 1 vehicle. Having a large fleet increasing the overhead expenses and this means that you need to a higher volume of work to remain profitable and the competitive nature of the haulage industry makes this difficult to achieve. It is recommended that you look for truck sales at a good price and start off with a small fleet and ensure that you have the capacity to grow sustainably in the future.
When looking at your fleet, you will also need to determine if you are going to have diesel or petrol vehicles or if you will look at a more environmentally-friendly solution. You will also need to consider the size and type of vehicles you are getting as you can look at rigid and articulated vehicles for the fleet. The vehicles that you choose need to be suitable for the services that you are going to offer. Additionally, if the vehicle is over 3.5 tons then you need to look at an operator's license.
Location And Warehousing.
Every haulage firm needs to have a single location where vehicles and goods are stored and vehicles can be maintained. Your location should be strategic with easy access to important road networks and easy access for other vehicles that may need to deliver goods to your company. While the rates for vehicle warehousing is lower than commercial properties there are some geographical variations that you need to consider. If you are close to a major city then you are going to be paying more for the rental compared to a location that is further out.
Empty loads are one of the biggest drains on the profits of haulage companies and you need to consider this. The empty load will use fuel and time without offering you a return. There are some specialist networks and distributions which can help you mitigate this issue. You will need to check this and look at joining any schemes that can minimize your empty loads and maximize your profits.
Duties And Regular Costs.
There are a lot of regular costs that haulage companies will face with some being fixed and others being variable. The overheads can be very steep and you need to be fully aware of them if you are thinking of starting a haulage company. Some of the most common overheads will include:
Vehicle insurance is mandatory for all haulage companies and you will need to hire a broker to help you find the best policies for your business needs. You will also require public liability insurance and professional indemnity insurance. If you are going to be hiring additional staff then you need employer's liability insurance. Additionally, there will be additional fees if you use a freight factoring​ service.
You also need to comply with tachograph regulations to ensure that drivers are not working longer than set time periods. Breaking these rules can result in serious penalties so you need to ensure that the correct equipment has been installed.