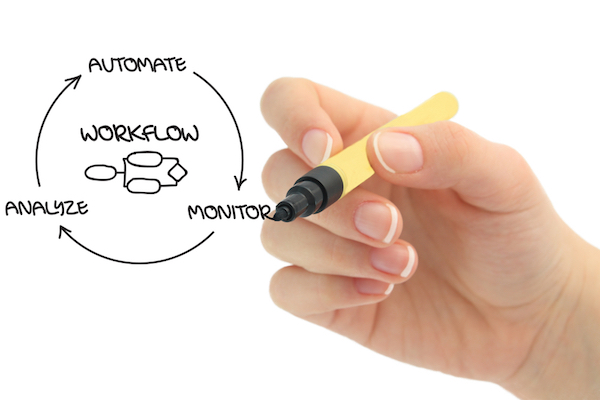 According to the 2015/16 Global Report by Global Entrepreneurship Monitor (GEM), 69 percent of entrepreneurs pursue opportunities as a basis of entrepreneurial motivations, rather than just starting out of necessity. The report shows a shift in trends and entrepreneurship as a type of lifestyle, not just a job. This focus and ambition can also help fuel the momentum behind new start-ups, but attitude alone isn't enough to guarantee success.
Fortunately there are plenty of resources and technologies to help make the startup phase easier. Here are five tools to help you get started:
1. 3-D Printing.
It's now possible to prototype your entire idea in just one day and get the product back the next by relying on 3-D printing. For example, Stratasys Direct Express offers rapid self-service prototyping with fast-turn around. Customers upload their files and get back their parts and prototypes within days. And once your product is ready for mass manufacturing, rely on a manufacturer that custom makes parts, like Viton fluorocarbon o-ring manufacturer Apple Rubber, to significantly reduce your ongoing startup costs.
2. Traffic Building Software.
SumoMe offers site-growing solutions without any coding required. Load the SumoMe plugin into your website for access to social sharing features, email capture form and the ability to highlight and call out your best quotes to entice more sharing. SumoMe's Discover connects your site to 150,000 other SumoMe sites to send more traffic your way and help promote content on your site.
Don't waste valuable time or money backing up your own data using on-site servers. Data loss is a major reason why startups stumble, and even fail. However, restoring your own data has a high chance for error or failure, and you're risking valuable data without a dedicated team to focus on your cloud backup and emergency restoration. Meanwhile, third party cloud backup providers like Mozy offer military grade encryption to companies of all sizes. Quickly restore the data you need on just about any device to keep your company going in a crisis.
3. Social Media.
Automation tools for social media have made it a breeze to quickly grow and maintain a presence across multiple channels. Use a tool like MeetEdgar to schedule out social media updates about your startup, news and giveaways. Updates are put into different categories, or buckets, that can then be recycled later without ever needing to go back in and reschedule your content. Your ongoing updates and social media presence can give your online traffic a boost and get your business and/or product in front of the right people who are motivated to buy.
4. Project Management Apps.
Launching a startup takes a lot of moving parts and processes with multiple employees, interns, investors, beta testers and vendors in the mix. Keep it all organized with a digital project management tool like Asana. Assign tasks to different people that only they can see, and move the assignment along to its completion. Everyone in the group can keep tabs on what's happening without needing to trade multiple email chains back and forth.
5. App Building Software.
App builders dramatically lower the bar for entry as well as give entrepreneurs more options for how to structure their business and what type of products to release. Create your own apps for your company's internal use or to launch to your customer base. A tool like GoodBarber can take you through the steps from design to content, testing and publication. GoodBarber can also help list your product in iTunes or Google Play to show off your app to the world.