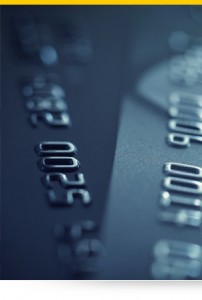 According to Apple's latest quarterly report, ApplePay users tripled in 2016, with transaction volume up 500%. Clearly, evolving with the latest in new technology like ApplePay is crucial for small business owners–especially when those new technologies deal with sales, the lifeline of your business.
At the forefront of these changes is a revolutionary wave of new credit card processing solutions that make it easier and safer than ever for consumers to spend their money, and customers are happily embracing these innovative new ways to pay. From mobile wallets like ApplePay and Google Wallet, to on-demand apps, connectivity through near field communication (NFC) and transactions via Bluetooth, credit card processing has changed significantly in just a few short years, and merchant service companies are virtually unrecognizable from what they were just a few short years ago.
Keeping informed of new innovations to what is credit card processing for small business is vital to the financial health and growth of your enterprise. Read on to find out more about the best tools and services you should be using for payment processing in 2017, and how your merchant services company can help you build a better business.
Credit Card Terminals for Small Business.
A credit card terminal is a portable device that allows merchants to process credit and debit card transactions almost instantly through a merchant services provider. If you're doing over the counter sales, chances are that you're already leasing, renting or have purchased a device for smooth, fast credit card processing.
The range of features included on your credit card terminal will vary according to your machine, the pricing plan under the merchant services provider you work with, and your own personal business needs. If you're interested in the growth of your business into the new era of online payment processing, you'll want to make sure that your credit card terminal offers the following features and capabilities:
Contactless Payment Processing (Tap and Go)
Digital Wallet Payment Processing (ApplePay, Google Wallet)
EMV Chip Readers
Check Scanning and Pin Pad Add-On Devices
Mobile, Wi-Fi Compatibility
Many payment processing companies, like National Bankcard, offer free, credit card terminals up-to-date with current industry standards, wholesale rates, and no contract policies–making it easier than ever to transfer your business transactions into the new era of payment processing.
Mobile Credit Card Processing for Small Business.
If you're taking your business on the road, there's no better way to do that than with wireless credit card machines for small business. Mobile credit card readers are small devices that plug into your smartphone, and allow for merchants to swipe credit cards for quick and easy payment, no matter where you are.
Most mobile credit card readers will come with a useful app to manage sales and send receipts to customers. Look for companies that offer well-designed apps with these features and as many extras as possible– like tip calculators, data charts and graphs, and more.
POS Credit Card Processing for Small Business.
Many businesses operate without a POS system in place, however, not having one places merchants at a huge disadvantage from those that do. An advanced POS system will not only offer a range of payment processing options, but will also offer features designed to help you streamline your business operations, organize your customer information into useful data, reduce the risk of miscalculations at checkout, manage your inventory and employee schedules, and so much more.
New era POS systems connect to your cash drawer, printer, tablet, scanner and phone lines, and are NFC and EMV compatible. Your merchant services provider should be able to work with you to set up a personalized suite of services designed to substantially enhance your business's performance from the ground up.
Online Credit Card Processing for Small Business.
Online credit card processing over the internet gives customers the convenience of accessing your products at any time of the day or night, providing unlimited extra potential for earnings.
Today's merchant service companies offer a range of online credit card processing solutions, from shopping cart integration to virtual terminal processing, access to a platform of online management services like transaction history, sales information, financial reports, customer databases and more.
If you have a online payment solution integrated onto your website, there's never been a better time to evaluate how it's working for you. If your online payment system is glitchy, unattractive, outdated or user-unfriendly, it could be costing you money in sales. You'll also want to take a look at your competition to get an idea of what payment methods they accept on their websites. For example, Comcast announced they would soon be accepting ApplePay payments online, and other similar companies should be likely to follow suit if they want to keep from losing customers that prefer this option.
Deciding on a Payment Processing Solution.
A quick comparison of features offered by different merchant services providers that specialize in credit card payment processing for small business, like the aforementioned National Bankcard, should tell you whether it's time to upgrade your payment processing systems or not.
All in all, choosing the right options for payment processing is about determining your own specific needs as a business owner. Understanding the complex world of merchant services is not for the faint of heart, and it's worth it to speak with a trusted professional for advice on choosing the right methods to help your business grow.