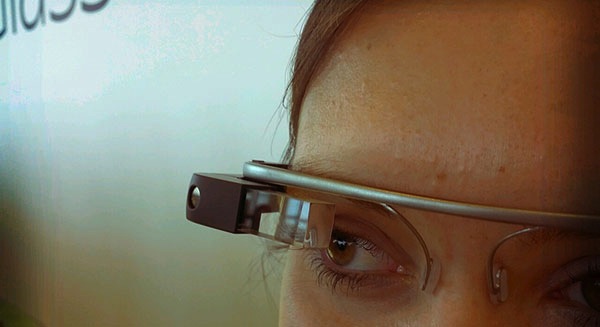 Today there are more ways to market than ever before. And we're not referring to throwing a lot of things out there and hoping something sticks. These are highly targeted marketing tactics that can be fine-tuned using a long list of metrics.
Between the constantly connected Internet and 24/7 television, consumers can be reached at anytime from anywhere. So where should you be spending your marketing dollars in 2017? There are a few marketing methods that are sure to expand awareness and increase your customer base.
1. High-Tech Telemarketing.
People that call are highly motivated. Callers have an average conversion rate of 30-50%. That's way higher than the average online lead that has a conversion rate of around 2%. And as more people search for goods and services with their smartphones rather than desktop computers, the likelihood of getting calls is going to increase.
Using the phone for marketing isn't like it used to be. Forget about the annoying, unsolicited cold calls that get more hang-ups than sales. Telemarketing today means making use of technology to better serve people that want to know more about your products and services.
For example, businesses can use an auto dialer to connect with curious customers much quicker. The predictive system identifies which calls on hold still have a person on the line. Ruling out disconnected lines and unanswered calls makes the call center run more efficiently. When customers don't have to wait as long it improves their impression of the company and increases the chance of a conversion.
Calling software can also allow you to collect data and learn more about the person who's calling. That way your sales team can make the interaction more personal and increase the chances of a conversion.
2. Social Media Campaigns.
The prominence of social media shows no signs of letting up. If anything, in 2017 social media platforms are expected to give companies even more ways to market to a highly targeted base. The best part is social media marketing can be cost effective if you know where to spend money and what's just a waste of time.
Social media offers some of the most unique online marketing opportunities. In 2017 more companies will be building a following on social media with creative content and interacting with customers in ways that increase brand awareness.
Expiring content – Instagram stories are one example of how disappearing content can attract viewers that want to see something before it's gone. The idea was first popularized with SnapChat, but others are starting to follow suit.
Retargeting with personalized content – The more personalized you can make content, the more likely it is to hit home with a user. Retargeting works by noting what web pages a user has already visited and using that information to deliver customized content. Facebook re-targeting is widely used since the user's preferences and interests can also be used to target the content.
Live streaming – Last year live streaming became more prominent thanks to Facebook. People want to share their experiences as they happen, which is a perfect marketing opportunity if your business is holding a special event or attending a conference.
Chatbots – Chatbots are a form of artificial intelligence that's being used within Facebook Messenger. The chatbots interact with users but the benefit is the data they provide, which can improve customer service and help identify marketing opportunities.
With 2.3 billion active social media users, these channels have a major impact on digital marketing. Just keep in mind that the majority (1.9 billion) access social sites and apps via their mobile devices.
3. Celebrity Endorsements.
Long before the Golden Age of Hollywood, celebrities were hawking products and brands. Today, celebrity endorsements are often blended with social media on Instagram where high profile stars can snap a pic with a product and send sales skyrocketing.
The one thing to watch out for with a celebrity endorsement is the celebrity themselves. If they do something that goes against your values or reflects poorly among the general population, it can cause consumers to view your company more negatively. Celebrities can make a brand more identifiable, but you have to have a watertight contract that spells out what behavior is and isn't acceptable.
Online influencers are another option that's usually more affordable. In our Internet-driven world, social media influencers can be just as impactful as an A-lister. Your business can tap into the influencer's following and circumvent ad blockers at the same time.
Virtual Reality, Augmented Reality and Artificial Intelligence.
Three technologies that are quickly gaining steam are virtual reality (VR), augmented reality (AR) and artificial intelligence (AI). Many are predicting that 2017 will be the year that marketers begin to tap into all three with more vigor.
Pokemon Go was just an indicator of how influential AR can be. We can expect more games (with ads) to use AR technology and VR technology now that virtual reality headsets are more effective and affordable. Experts anticipate that Facebook will take the lead by blending AR with Facebook Live. Of course, Facebook is also establishing itself as an AI innovator with chatbots.
AI, VR and AR can be a bridge that allows for more "interaction" online as face-to-face interactions become rarer.