by Rohit Thakral, CEO of Target Integration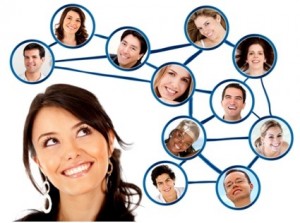 Customer relation management is one of the most important aspects of any business. The essence of any business establishment is the set of customers and clients. Now, when it comes to a start-up, this aspect becomes all the more important. The people, who bring you the revenue by using your products or services, need to be kept content and appeased.
CRM software, in this case, can really help you build the foundation of a successful start-up. This helps you build a strong customer base and also solidifies the set of existing customers. But, how do you select the right CRM software for your startup?
Here are some guidelines:
1. Review Different CRM Solutions.
The first step in the process of selecting the right CRM software is reviewing the solutions available to you. Once you go through the different software options, you will get an idea about the features, one should look for in a CRM. Ease of use is an important feature of the CRM solution. The success of a project might depend a lot on the correct CRM solution. So, do your research before choosing the product.
2. Flexibility.
CRM software is essentially built for a number of different businesses and processes. While this versatility is very important, it is also essential that your CRM software can customize itself to your business requirements or processes. The CRM solution you choose should be able to handle your work and act accordingly. Also, it is important that the software is able to adapt to changing trends or requirements.
3. Product Demo.
A lot of us tend to ignore the aspect of a product demo. This is your chance to test the system and get to know it in depth while understanding its strengths and weaknesses. There is no point in assuming that the system will work. Instead, it's more useful to run the test and get all your questions answered beforehand.
4. Mobility and Accessibility.
In today's day and age, everything is mobile. When you are using the CRM software, there are high chances that you would need to access it across different platforms, be it your cell phone, your laptop or tablet. So, it is always recommended that your CRM solution is consistent across all these platforms and this is the key to increasing sales.
5. Implementation.
This is again one of the essential components of CRM software. Whenever you are going through any software change within the firm, the implementation phase is inevitable. More often than not, you need outside help, to assist you through this phase smoothly. This would include setting up the system and educating the employees about the software. So, when you choose the best CRM software for your business, ensure that this transition phase can be handled by the software company and the employees.
By keeping in mind these guidelines, you will be able to select the best CRM software for your startup.
With an experience of working for more than 10 years in the industry, Rohit Thakral runs a mid-size software development company spread in 4 countries, with development centre in 3 of them, since 2008. He has the experience of managing large CRM and ERP implementation projects, cloud migration projects, and software sales management. He has a remarkable reputation in the industry for successfully delivering a number of projects to clients all over the world and has been consulting their ERP and CRM implementations on a regular basis.