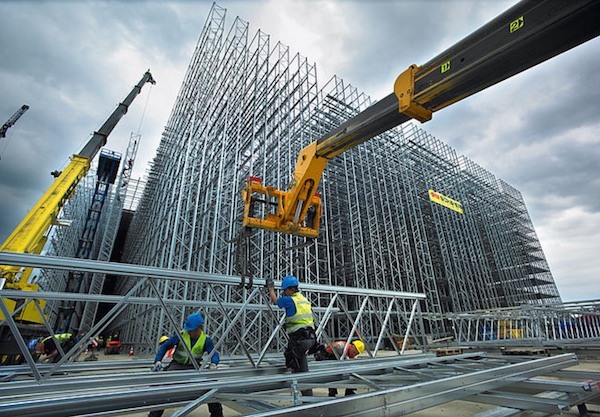 They say Rome wasn't built in a day and the same is true of what could be called the "new Toronto". For those who do not live in the city or are otherwise unaware, Canada's largest and most populous city has been undergoing an extensive redevelopment for several years, one that includes a large-scale revitalization of its centralized train hub, Union Station, not to mention preparation for 10 proposed new skyscrapers that are in various stages of development and promise to alter the familiar lines of Toronto skyline.
Toronto has reimagined its identity as a world class destination. But, for a city with an ambitious pace of change and development, it's important to understand the long-term impact of such change and whether the developers – the individuals and firms who are, more often than not, behind these changes – have the best interests of the city and its residents in mind.
It's also worthwhile to note that, as important as large-scale, marquee developments in city centers are, smaller and sometimes less publicized developments happening on street corners throughout the city are developments that, when considered collectively, also significantly shape the feel and appearance of an urban community.
That's one reason, among others, to take a closer look at the work of Sam Mizrahi, founder and President of Mizrahi Developments, and a Toronto developer who's changing the aesthetic of Toronto neighborhoods through a range of ambitious developments.
One may be familiar with Sam Mizrahi as a result of his leadership in developing The One, an 80-storey condominium tower that will only be second in height to the CN Tower and will be built at one of the most significant intersections in Canada, namely the southwest corner of Yonge and Bloor Streets. The One promises to not only be the largest development for Sam Mizrahi and Mizrahi Developments to date, it also may be the first of Toronto's new skyscrapers to break ground and begin construction.
But, as exciting as the development of a major Toronto skyscraper is, over the years, Mizrahi has also led in the construction of elegant, architecturally refined luxury developments in Toronto neighborhoods like Forest Hill and Yorkville, developments that have paid homage to classical architecture while highlighting the philosophy that buildings should complement the neighborhoods they are in.
Mizrahi describes his passion for real estate and creating buildings of lasting impact in this way: "I fell in love with design and architecture and function and form when I was 16 years old … Real estate gives you the opportunity to create all of those things — to create art, really. The interest really started when I began travelling and looked at buildings around the world, how unique and beautiful they were, and how they formed an important fabric of society."
A homage to old world elegance, coupled with modern amenities and style, has become in many ways the brand image for Mizrahi Developments and Sam Mizrahi as a developer. 181 Davenport, 133 Hazelton, Mizrahi's boutique condominium being developed in Ottawa at 1451 Wellington — all of these projects have focused on timeless architecture that exemplifies craftsmanship and attention to detail.
128 Hazelton, Mizrahi Developments' latest luxury condominium building in the Yorkville neighborhood of Toronto, is no different.
Quaintly nestled beside Toronto's premier luxury shopping district and Ramsden Park, an all season recreational space featuring tennis courts, walking paths and a playground, 128 Hazelton is a prestigious address coveted by young families and urban professionals looking to live in the heart of Toronto's downtown core.
128 Hazelton is the third residence in what is being called "the Mizrahi luxury condominium community," which includes Yorkville projects at 181 Davenport and 133 Hazelton. Like Mizrahi's previous projects in Yorkville, the suites at 128 Hazelton enjoyed a high level of demand and quickly sold out.
Working with Toronto-based AUDAX Architecture, Sam Mizrahi and AUDAX approached the design of 128 Hazelton with the concept of old-world craftsmanship meeting modern functionality, in a design philosophy called 'Human Architecture'.
"We wanted to create a modern version of that architecture," explained Gianpiero Pugliese, Founding Principal at AUDAX Architecture. "We stripped down some of the ornamental elements that exemplified some of the architecture and replaced it with a more contemporary approach while keeping the proportions and the harmony of the design."
The result is a boutique, nine-storey mid-rise residence built of limestone with a timeless design offering a rich menu of modern amenities. Featuring a 24-hour concierge service that has become standard for any Mizrahi development, 128 Hazelton also includes an events room, lounge, fitness centre and a beautiful outdoor garden with a large dining area.
Needless to say, for a developer who is known for going above and beyond, 128 Hazelton is a combination of years of hard work and an immense attention to detail.