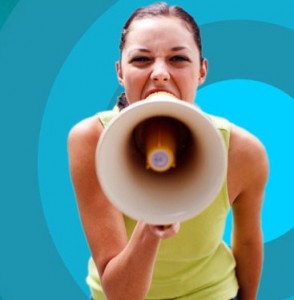 Spreading the word and getting your startup's message out there can seem like an uphill struggle at times. When there are so many other bigger business with bigger budgets to fight against, it's not easy at all. But who ever said that running a business was going to be easy? That's not how it works, and it's up to you to find solutions to this challenge.
Try these ideas to get you started if you want to make more people aware of your startup:
Broaden the Business's Appeal as it Grows.
When your business is new, it's a good idea to focus on a niche. But before long your startup will start to grow and expand.
This is a common process, and it's one that your business will should embrace rather than fear. What you must do if you want to make more people aware of your brand as it grows is broaden its appeal. So, rather than focusing on that one niche that you know you can appeal to, throw your net wider. Target people with new goods and services that make them interested in your business even if they would never have been before.
Sell Gift Cards to Customers.
Finding ways to get your existing customers to tell their friends about your business and what it has to offer is very important. It's a classic technique used to reach more customers and brand out a little. One way to do this is to start selling gift cards. These are, of course, bought by people who already know and like your brand and what you do. But they are then passed on to someone they know. That person might not be aware of the company, but they will now have a reason to use it. It's pretty easy to get custom gift cards and start selling them, so give it a try.
Partner Up with a Better Known Company.
Partnering up with other companies that have larger reputations and wider customers bases than yours is a great idea. It's a trick that can expose your company to a whole range of new customers, and that can only be a good thing for your brand. However, this is something that is often easier said than done. You have to be able to offer something to the company that you're partnering up with, otherwise, why would they agree to the arrangement? Think this through before you contact companies with a view to partnering up with them.
Grab the Headlines (for the Right Reasons).
Another interesting way to make more people aware of your startup is to grab the headlines. Of course, there is a right way and a wrong way to do this. If you get your startup's name in the news for the wrong reasons, your business will not be seen as an attractive proposition by most people. On the other hand, if you manage to get in the news for positive reasons, people will be much more likely to give the company a chance in the future.