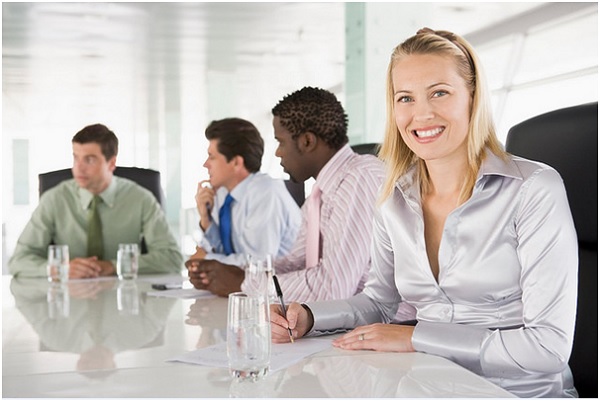 No organization or company can run effectively without a strong sense of team togetherness and a feeling of belonging. Team spirit is what inspires motivation and performance and also makes coming to work enjoyable.
Common Goals.
A key ingredient in maintaining office morale is appreciation for a shared goal and purpose. Good communication, collaborative endeavors and group decision-making is essential for team building. Some companies recognize the importance of this concept and present its annual goals to a company-wide vote. Instead of being onlookers in major company decisions, employees become participants. This significantly raises team spirit. In addition, businesses with effective communication are 50% more likely to have lower employee turnover.
Appreciation and Gratitude.
Recognition and acknowledgment of a team member's performance adds to the positive office atmosphere and provides an overall encouraging ambiance among the group. We all enjoy receiving accolades and a "job well done" or a "great effort" can go a long way towards increased team bonding at work.
How about a nice bonus or reward offered by management for a project completed ahead of time? This creates a friendly competition among the staff and helps to motivate and encourage enhanced performance. Bonuses can take the form of money, a Galaxy S7 or even a weekend for two in a grand hotel, all meals included.
Break Up the Routine.
Coming to work Monday through Friday 9 to 5 can become boring after a while and can certainly take a toll on office spirit. But there are many ways to break up the monotony of the everyday routine and it helps to be creative. Ordering pizza for lunch is a small way to add a change to staff lunch but taking everyone out to the local diner for a full breakfast can have more of an impact in team building.
A corporate outing to just about anywhere offers team members an opportunity to socialize with their peers on a totally different level. Let's face it. We can work for years alongside a partner and never even know where they live! Sitting on a rented tour bus as a group tears down barriers and creates an atmosphere of familiarity and friendliness. A team picnic can have the same results.
Giving Back to the Community.
Participating in a group voluntary effort encourages both team workers and the company to give back to their community. In addition to the feel-good mood it provides, volunteering outside of the office offers a sense of rejuvenation and helps boost office energy.
Work from Home.
Another change to a monotonous office schedule is to set up flexible and part-time schedules as well as allowing employees to telecommute. Most of us enjoy the opportunity to work from home as long as we are responsible and can get the work done. According to data from SurePayroll, a web-based payroll provider for small businesses, eighty-six percent of those surveyed said they preferred to work alone to "hit maximum productivity." In addition, two-thirds of managers say employees who work remotely increase their overall productivity.
Have Fun.
Other ideas for perking up team spirit include: filling the office with colorful balloons for no reason; bringing in a massage therapist who can knead out those tight shoulder muscles; taking the group to a local sports event; surprising everyone with ice cream cones; organizing a design-a-T-shirt day.
Keeping office spirit high is not always easy but all managers know that a positive team spirit provides the best work environment and this makes all effective efforts worthwhile.