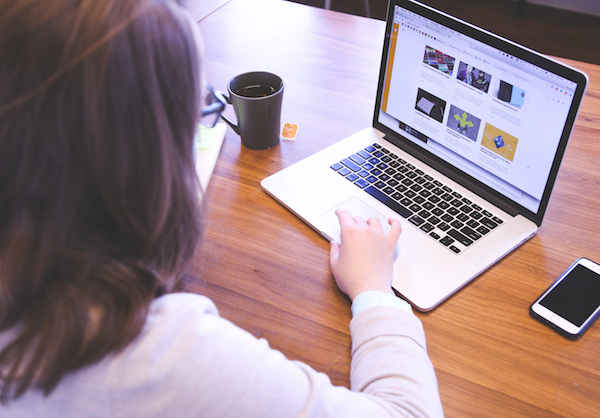 by Roger Chen, Vice President, Asia for GoDaddy
Domain name, check. Web hosting, check. Website designed, check. Products and solutions to sell, check. Shopping cart, check.
Congratulations, your business is now online. What next? When it comes to finding success as a small business on the internet, having a website set up is merely the first step. Here's how you can go from merely having a website, to rip-roaring success online, simply by putting a little attention towards a few simple matters: mobile, performance, and security.
Mobile Now.
The recent Black Friday sales numbers were simply phenomenal. Adobe estimates that Black Friday 2016 broke the US$3 billion mark with ease (US$2.24 billion, to be exact), for a whopping 21.6% growth, year-over-year. Even more interesting was the fact that out of that, mobile transactions accounted for US$1.2 billion, which also equated to a 33 percent increase from the previous year. The takeaway is obvious; if your business online website wasn't designed with mobile in mind, you may be losing out. ComScore also drives the point home further, estimating that mobile now represents 65% of digital media time spent.
At the very least, you should be testing your website on both smartphones and tablets during the design phase, not just for how the websites might look, but also for how easy they are to navigate. This certainly applies whether you're designing a brand new website, or redesigning an existing site for the future.
Performance-focused.
Surfing the web in the age of fiber broadband connections, the last thing you should expect is a sluggish website. More so for small businesses, losing potential customers due to a slow website is also the last thing you'd want to happen.
Research shows that keeping your website quick and responsive is key to holding consumers' attention. For every 100 milliseconds it takes your site to load, you lose 1 percent of traffic. If you can shave 1 second off your website load time, you just increased traffic by 10 percent. To test the speed of your website, sites like webpagetest.org do a fantastic job with quick one-off tests. Furthermore, it's also important to remember that despite 4G connectivity being commonplace, most mobile users are still at the mercy of data caps. While desktop web pages should be well optimized, mobile pages demand it.
Images should be as small as possible. Be mindful that the resolution of an image on a mobile device may be significantly smaller than a desktop site. Take advantage of this fact and serve smaller images instead.
Security Conscious.
Many small businesses don't feel they are targets for hackers — and they couldn't be more wrong. If your small business will have elements of e-commerce, do put some thought towards website security; this becomes even more important a consideration with regards to customer data that your website might be collecting such as email addresses, phone numbers and credit card information.
Technology such as SSL (Secure Socket Layer) works between a user's web browser and the website the user is connecting to, encrypting confidential information before it is sent, and decrypting on the other end upon receipt. Banks for instance usually warn customers to check for a small padlock icon next to the web address URL in the browser, while online shoppers should look out for web addresses to start with https:// before entering sensitive data.
Another reason to use HTTPS even if the website isn't transmitting sensitive information is integrity. Without encryption, a third party can modify the content of your website. A good example of this is when an ISP injects tracking cookies or ads into the content of a web page before delivering it to the end user.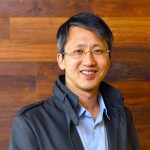 Vice President for Asia Roger Chen is on point to build a market-leading position for GoDaddy in Asia and China by delivering compelling end-to-end experiences supported by world-class go to market activities offering SMB solutions and platforms. Prior to GoDaddy, he spent 6 years at Yahoo where he last served as the VP of Product Management, led PM and Design teams for Asia across Media, Search, e-Commerce, Mobile, Listings, Partnerships, and Custom Solutions.