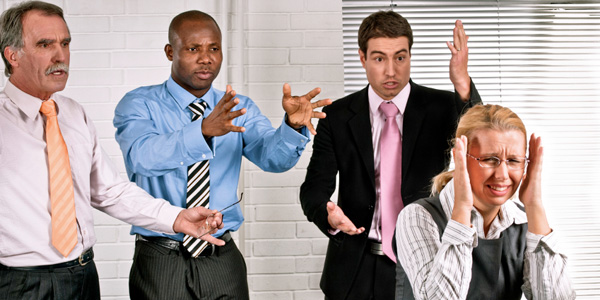 As a young startup, there are always several things on your mind to ensure that the business survives and eventually thrives. There's the sales growth, product or service development, costs and the management of resources. The latter is always the part that drives most business decisions. Invest in unproductive areas and the business's life could be shorter than expected. Invest correctly and the return on investment will be more than you ever imagined.
One of the areas that typically gets neglected is employee resources. Most of the people in charge of the organisation are nice and mean well, however they could improve their employees productivity by investing in facilities, equipment and infrastructure that will motivate them to do more and make your business more profitable. It's important for the business's financial decision-makers to see the long-term benefits that they can gain from the following investments.
Provide employees with a work environment that they can thrive in.
The environment that your employees work in will have a profound effect on their productivity. Many start-ups make the mistake of opting for the cheapest solution, which might force employees to work in dark and unpleasant conditions. This can lead to increased absenteeism, low morale, low productivity and increased health problems.
Business owners should consider the perfect environment that employees want. This way, employees will always look forward to coming to work and will be as productive as they can be in their job.
Consider investing in ergonomically-friendly tables and chairs, as well as an office that has an abundance of natural sunlight. Provide breakout spaces where employees can relax, enjoy their food or be social.
Wellness programs or equipment.
The Harvard Business Review published an interesting article called, "What's the hard return on Employee Wellness Programs." In their study, they found that there was a dramatic uplift in employees productivity after wellness programs had been introduced to companies. Employee absenteeism reduced, more relationships were forged and employees overall morale improved as a result of the wellness programs that were implemented.
One of the easiest ways to start implementing a wellness program is by investing in a corporate gym. Employees that have access to a free corporate gym can save around $500 or more a year in gym membership fees. If your business were to pay for employees memberships, it could cost the organisation tens or even hundreds of thousands of dollars every year.
You can set up a good corporate gym from as little as $10,000. If you own or lease your current building, you can turn any unused space into a gym facility for your employees. By opting for a one-off investment, the business can provide the same gym services without absorbing a high cost.
Other ways to implement a wellness program includes partnering with healthy suppliers such as health food companies, local wellness spas or health and sports clubs, which can provide the business's employees' with discounts.
Entrepreneur Richard Branson has said that employees are the most valuable resource for a company. Like flowers flourishing with water, employees will flourish if you give them praise and empower them in their lifestyle. It's this thinking that has landed a place as one of the best companies to work for in 2016.
You don't have to spend millions of dollars to improve your employees' morale. Giving them the opportunity to have a positive lifestyle both in and out of work makes a big impact on the quality of their lives, which will have a big impact on productivity in the workplace. See how you can implement these into your workplace so you can boost your business's productivity in 2017.