by Maria Borg, director of Thinking Forward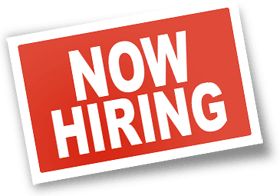 One of the crucial steps in getting your business up and running is to hire your first employees.
You have finally reached the point where juggling all roles, wearing all hats and being all things to all people is no longer sustainable. It's time to recruit!
You know you want someone who will be devoted to all aspects of your business – who will possess the same passion, dedication and drive that you demand of yourself every day… after all, isn't that why your business is successful and growing? But does that person even exist?
Is there anyone who would devote themselves to your business the way you have? And if they are out there… where are they?
Here is where most new business owners get stuck…
How do you find the exact person that you are looking for? What steps do you need to take? Where do you begin?
Here are 5 key steps to help you get started:
1. Get invested.
When looking to recruit people for your business you must be completely invested in the process. "I don't have time for this!" is probably not the best approach to hiring for your business. Hiring must be a priority or at the very least, scheduled into your busy day to ensure it is done effectively.
2. Stop.
Yes… stop! Before taking another step in the direction of hiring, you must first get clear on what and who you are looking to hire. Yes, who.
Most small business, on deciding to hire, spend time determining what role they need filled. They work on detailed job descriptions and list all duties and skill requirements beautifully but at no time do they consider the particulars of the type of person who will become their new teammate.
This is a crucial step and one that is overlooked at your peril.
Considering the type of person you wish to hire is critical.
What are the Key Behaviours this person must exhibit on a daily basis?
Must they be a strong communicator?
Do they need to possess flexibility and adaptability?
Should they have a proven ability to work autonomously?
Be as detailed and as clear and concise as possible.
3. Determine your talent attraction strategy.
How do you plan on attracting this candidate? Today, in a market where talent is in high demand, having a multi-pronged plan is always best but always ensure that your strategy matches the person you are looking to hire.
Depending on your candidate needs, your hiring strategy will look very different.
Are you going to use your network to recruit someone? Word of mouth referrals?
Social Media… and if so, which platforms?
Advertising? Job boards? Local media?
Is your role niche?
Do you need to outsource your role to a specialist recruiter? And if so, which one?
4. Consider your offering.
Always consider why a candidate would take your position in your organisation over the next company.
What are you offering that is more appealing to this candidate than your competition? And once they arrive, why would they stay with you?
What will help to attract these employees?
What will ensure you are able to retain these employees? (after all, it is not about having them commence the role you are offering, it's about having them thrive in the role!)
Do you offer Career progression? Remote access? Flexible hours?
Different things are appealing to different candidates for different reasons. Carefully craft your offering considering all the things that may be appealing to your desired audience.
Ensure your role is not just another stepping stone to the next best thing!
5. Do your due-diligence.
Would you buy a house without checking the foundations? A car without checking the engine? Or a business without checking the books?
Always do your due-diligence when hiring an employee to work in your business.
Many employers skip this step and opt for 'trusting their instincts' which more than often, ends badly.
Ensure you thoroughly interview and reference check all candidates prior to hiring.
A few hours of your time upfront will save you weeks and hundreds of dollars in re-hiring costs when things go pare-shaped.
Always remember – the recipe for hiring is a simple yet effective one:  
Hire for attitude and culture
Train for skill
Develop to promote
Think carefully regarding your needs and the potential needs of your future hires. These people will not simply be employees, they will be team mates, advocates and promoters of your business.
Hire well, and your will create an inbuilt network of future passive candidates just waiting to join your team.
After working for a number of international recruiting firms, Maria Borg stepped out on her own creating Thinking Forward. Here Maria and her team provide specialised training not only for recruiters but also for internal recruitment teams and sales and leadership teams, concentrating on working with organisations in understanding how to re-engineer their recruitment practices, enabling efficient and successful recruitment across all levels of their organisation.