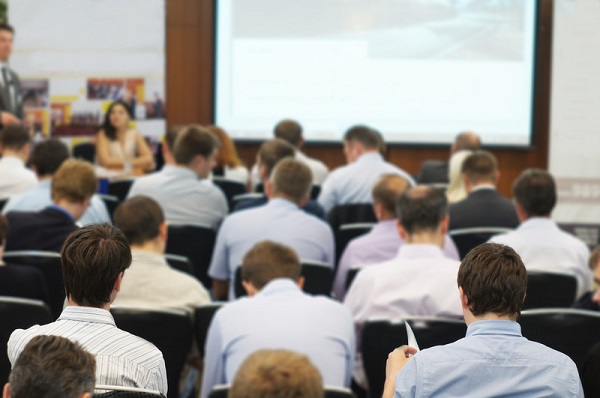 Getting your approach to your business's presentation right can be tricky. But it's something that's worth focusing on. That's because the way your business is presented will have a huge impact on how people view it and judge it. So, you need to project a positive and perfect image to the world. If you can get this right impressing people and winning over clients will become much easier for you.
Aim for Uniformity and Consistency.
First of all, you should try to make sure that your business is presented in a way that is consistent. If you fail to make this happen, people will not recognise your business and its marketing and advertising material. That's not what you want when it comes to winning customers. It should be clear what your business is about. So, use a colour scheme repeatedly and make sure that the company's logo is always clear and visible. If you can do this, your business will be off to a good start.
Learn How to Deliver Team Presentations Properly.
Presentations often give you an opportunity to show off your business and sell its ideas. When you make a presentation to a client, they might decide to buy from you or to work with your business. At least, that's what you will be hoping for. But for that to happen, you will have to create the right impression and present in a way that is confident and assured. Agencies such as Buffalo7 can help you to get your presentations right. Practice public speaking with your team to make sure that presentations are conducted in a unified way.
Make Sure Your Office Projects Professionalism.
Everyone wants to be sure that the businesses they use and buy from are professional. How will you ever win clients or customers if your office is not professional enough? You should aim to ensure that anyone who visits your office is greeted by a professional environment. It has to be decorated and laid out in a way that is organised and functional for your team. And it's also a good idea to ensure that your team are presentable and are dressed in the correct way. If they're not, these are the kinds of small things that people will pick up on. And they will then judge your company harshly.
Work Hard to Show the Brand's Positive Ethics.
You will want your brand to be associated with certain positive ethics. Maybe you want people to see that your brand does positive things in the community and is about more than profit. That's understandable, and you can make that happen by teaming up with local charities or starting initiatives. Alternatively, you might want to show people that your brand is family-friendly. It doesn't really matter what kind of ethical image your business wants to project. What matters is that you work hard to ensure that your business comes across the way you want it to. Making that happen will make people view your business more positively.