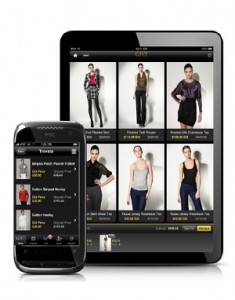 In 2009, the Apple Corporation attracted international attention when it released advertisements featuring the tagline "There's an App for That." The goal was to demonstrate how, no matter if you want to research information, play a game, or make a daily task simpler, there are mobile applications to help. A year later, the company even got the tagline trademarked, and by that time, people were well accustomed to using apps every day.
Regardless of the size of your business or the sector it exists in, you need to think seriously about developing and releasing a mobile app for your company. Doing so could result in several notable advantages.
To Simplify Your Loyalty Program.
Maybe your business does something to give back to loyal customers by letting them redeem points they've earned just by being patrons and using them to get free stuff. Many businesses have loyalty cards that require the customers to carry something physical that relates to the business, such as a card they get stamped or punched with each purchase or visit.
However, you can also make things much easier for customers by building an app that naturally incorporates your loyalty program and lets users collect and redeem points in an electronic realm. Since most people hardly leave home even for a few minutes without their smartphones, it's much less likely they won' t be able to participate in the loyalty program because they left something crucial behind. You could also build a feature into the app that instantly shows a person how long it'll be before they can cash in points for rewards.
To Remind People Why Your Business Is Worthwhile.
Even if your business is already among the most successful ventures within its sector, there's a good chance people still have other viable possibilities if they wish to take their business elsewhere and leave your company for some reason. Fortunately, a mobile app is the perfect tool for giving customers information that reminds them why your business stands out.
You might use an app to send news about a new product that's launching soon, showcase glowing customer reviews about your services, or offer suggestions about little-known uses for some of the things you sell. The point is, an app allows you to efficiently deliver timely content that keeps your business at the forefront of customers' minds. You may even build social media links into the app so people can directly check out your company's feeds just by tapping their smartphone screens.
To Quickly Receive Feedback.
Twitter, in particular, has been an excellent way for companies to seamlessly connect with customers and hopefully ease their frustrations before they become severely upset. It's also a helpful method for customers to reach out and receive help without having to pick up the phone and possibly wait on hold for a long time.
Your business app could serve a similar purpose by helping you stay in touch with customers and find out about their needs. For example, you might build an app with a live chat feature that gives customers instant assistance. Or, you could create a comment form that people can easily fill out and send on to be reviewed by a dedicated team of employees. Data indicates most customers want in-app customer service functionality.
To Give Customers Relevant Insight.
An app enables users to quickly find out about the news they need to know that relates to your company's industry. For example, the Fisher Investments app on iTunes gives people aggregated news content about investing and similar money matters. In addition to collecting the daily headlines, the app offers commentary from an internal research team and helps users understand how certain developments in the financial sector might impact their personal investing decisions.
Many of your customers probably have the desire to learn about newsworthy happenings in your industry, but lack the time needed to sort through all the major news sites, let alone read the main points. A news aggregator app that's specific to your company's industry lets you inform customers and show you care about helping them stay well educated.
These are several of the many reasons why your business should strongly consider making a mobile app. If you already have one, review what you've just read and ensure the application meets customers' main needs.