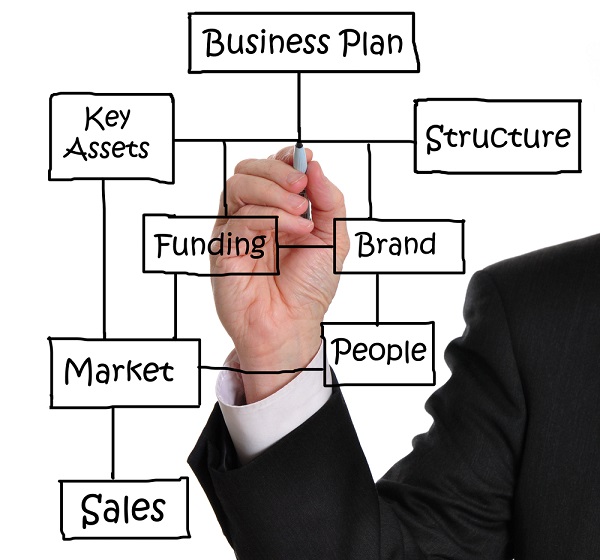 Starting a business is something that takes a lot of hard work and dedication, but on top of this there are a number of key factors you need to include in your setup in order to put it on the right path to success.
Some of these require expert support as well, so if you want to know what these involve, read on to find out more.
A Solid Business Plan.
Your business plan is an absolute must, as without one your company is like a rudderless ship. This needs to cover several aspects including:
What your business is and what you provide
Why your product/service offering is better than the competition
How you want your company to grow
Your financial targets for the coming months, quarters and years
Some of this will be guess work but you need projections to work towards to help you identify issues and change and adapt your strategies if needed.
The Right Brand.
To fully make an impact on the markets you need to appear unique and interesting – which is where your brand and image really matter. Everything from your logo to your colours, promotional materials and even emails need to reflect the professional image you'll want. If needs be you should hire a design team to help you, as they'll be able to provide useful recommendations on these.
Protection.
Making sure your business is protected from the any unforeseen circumstances is another key thing to consider. This is where insurance is massively important – particularly if you work in an industry where you could be considered liable for something. Again, you should look to get the right cover from an expert provider such as Aon, as such companies will be able to advise you on which level of protection you will need.
Cost-Effectiveness.
At the start of your business ventures you don't want to be over-spending, instead you should be look to be as cost-effective as possible. A few great ways to keep costs down without affecting productivity include:
Using free business tools and online cloud storage
Cutting back on resources like paper and stationary
Switching to energy efficient bulbs
Encouraging staff to take a frugal approach to using electrical equipment
As aforementioned, for many of these you need expert help as there are some things you simply shouldn't tackle without the right skills or knowledge. So, get working on the above now with your new business and put the right foundations in place to build on.