By Tom Walker, CEO Rev1 Ventures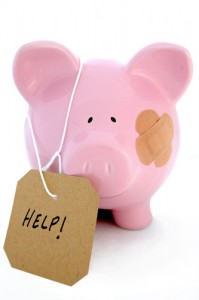 It's been about three months since equity crowdfunding was opened up to all Americans. This change means that virtually any individual, not just the wealthy, will have opportunities to make equity investments in early stage companies. That suggests, potentially, more early stage capital for entrepreneurs.
As a VC and angel investor, I believe deeply in entrepreneurs. I want to see as many of them launch new businesses as possible, so I'm all for facile access to more early stage capital for more young companies.
The entrepreneurs I mentor ask me frequently about equity crowdfunding. Is it a Pandora's Box, or more like getting a raise and then finding a $1000 bill? The answer, of course, is, it depends.
When it comes to funding a business, not all dollars are the same. If I were an entrepreneur seeking funding, here are some of the things I would think about in considering equity crowdfunding as a fit for my company:
1. How much capital does the company need to achieve breakeven and what if any is your exit strategy?
Equity crowdfunding is likely to work more effectively for startups that require single rounds of thousands and plan to operate as a growing concern, rather than those requiring multiple rounds of millions in startup capital with goals of being acquired or going public via IPO. There are inherent challenges in raising smaller amounts from many shareholders rather than leveraging larger checks from fewer experienced, accredited investors. Timeframes are defined and short. Plus, if the business doesn't raise enough the capital in the first round to become self-sustaining, the crowdfunding round's cap table and/or terms may make the deal unattractive or not doable for follow-on, institutional investors.
2. What kind of business is being launched?
If the startup is not a scalable high-growth, high-tech firm, but rather is in a sector where venture capitalists are a bit scarcer (for example, real estate, banking and finance, retail, or consumer goods), equity crowdfunding may be a better fit. In the early indices for Regulation Crowdfunding (the official name of equity crowdfunding), sectors that are not in VCs' or angels' wheelhouse, such as wine and spirits, entertainment, food and beverage, and real estate, show more activity.
3. What do I need beyond capital, to build a successful company and where do I get it, if not from investors?
Successful entrepreneurs need advisors, mentors, connections to first customers, and a board of directors with active members aligned with the company's strategy. It is often seed stage investors who help open the doors to all these types of relationships.
4. To be successful with equity crowdfunding, what do I personally have to learn?
The rules. The "official" name of equity crowdfunding is Regulation Crowdfunding, and that says something right off the bat. SEC definitions and rules. Forms. Disclosures. Legal advice and fees.
The platforms. A variety of equity crowdfunding sites are available to U.S. investors—AngelList, Fundable, Crowdfunder, and CircleUp, to name a few.
How to market your company as an investment. There are millions of potential crowd-funders out there; the challenge is to get their attention. One way is with early adopters who will champion your startup on social media. Another way is with endorsement. Study the "deal" pages of the various sites for ideas of how to tell a company story that is compelling and easily understood by a broad range of people.
Equity crowdfunding can be the source of critical early stage capital for entrepreneurs and for high potential deals for investors. The important thing is to match the available capital sources with the company's short- and longer-term anticipated capital needs.
Tom Walker, president & CEO of Rev1 Ventures, has been helping entrepreneurs build great companies for most of his career. First from the corporate sector within Battelle – and then regionally, building innovation and startup support systems in Oklahoma, Ohio and advising several regions of the United States and the United Kingdom. He's formed multiple venture capital funds, founded angel groups, and is an angel investor. Tom is also the author of "The Entrepreneur's Path: A Handbook for High-Growth Companies".