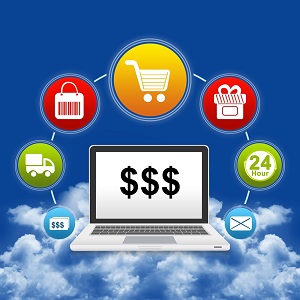 For quite some time marketeers have had a new tool at their disposal to help them thrive in an ever more competitive world – a tool called cashback marketing.
It's been taken up by a very wide range of businesses covering everything from white goods to home insurance and the way it works is very straightforward indeed. Shoppers just need to register on a cashback site and when they buy goods or services from participating retailers or suppliers they get a fixed percentage of the purchase price back. It's a business model favoured by Maple Syrup Media.
It's a similar idea to discounts offered by providers like Wowcher or Groupon but the difference is that the money doesn't come off the initial purchase price, it is refunded retrospectively.
Cashback marketing is certainly proving to be very effective in practice for many who use it and, to appreciate just why this is so, it's useful to examine how it sits within overall marketing theory.
First, let's look at the classic 7Ps of marketing, namely:
Product
Price
Place
Promotion
People
Process
Physical Evidence
While not applicable to all seven areas, there are four in which it certainly does apply.
In terms of Product it creates confirmation that this is a good choice for the consumer and, as an extension of this, the Price and Promotion aspects make the discount an even more convincing reason to go on to purchase. In the world of big data the purchase also provides information on the exact success of the promotion. Armed with the information that £x has been given back, indicates how many additional products were bought due to the marketing activity.
Most marketeers will also be well-versed in Porter's Five Forces Analysis which examines competition in a specific field or market. Specifically it looks at these threats:
New Entrants,
Threat of Substitutes,
Bargaining Power of Buyers
Bargaining Power of Suppliers
Industry Rivalry
The main areas that are addressed by cashback are the threat of substitutes and the bargaining power of buyers. It's undeniable that cashback marketing increases loyalty and minimises the risk of defection to another retailer who doesn't offer the same promotion. There's also a subtle psychological benefit that can make the consumer feel more in control of the transaction and therefore have greater bargaining power.
Product lifecycle is another area of critical interest to manufacturers and there are some signs that offering cashback on certain items may well extend their appeal beyond the time frame that could normally be expected.
The various theories provide further insight into why cashback marketing provides benefit. Beyond the real-life applications of data tracking, the theoretical makeup of the activity adds value through various means.