5 Things Every Budding Entrepreneur Should Know Before Launching A Startup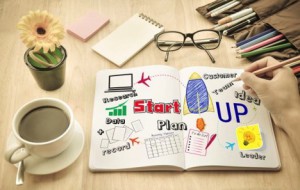 Launching a startup is a huge step into the world of entrepreneurship. Important steps need to be taken before your new business can officially be launched, such as establishing a customer base and securing funding. You also need to make sure that you have done the groundwork by gaining a sufficient education and knowledge of the business world.
Here are five things that every budding entrepreneur needs to know before launching a startup business:
Learn the Industry.
It is always important to be well-versed in the hot new items, terms, and players of the industry in which you are entering. If you are launching an entrepreneurial mobile phone app, you should be very familiar with all the most popular apps offered and different types of mobile phones used. You must also thoroughly research and familiarize yourself with competitors in your field. Knowing what other ideas and methods are out there is key to staying competitive and ensuring that you are offering your customers the best possible services.
Secure Ample Funding.
Probably the most important part of starting a new business is ensuring that you have enough financial backing to launch. You can have amazing ideas and multiple supporters, but without sufficient funding, you will never be able to make it as a successful entrepreneur. An important rule of thumb is to always anticipate needing more money than you think. Expenses add up quickly, and as circumstances change or shift, so do the costs. Having a small financial safety net will insure a solid future for your business.
Gather Advice.
There is so much to learn about running a budding business that gathering advice from any avenue possible is recommended for success. Whether you have graduated from a traditional school, or maybe you have secured an online marketing degree through Arizona State University, you should be able to contact past professors or peers for advice and networking. Many times in business the best lessons are learned through trial and error. If you gather advice from friends and colleagues who have experience, you have the advantage of learning from their previous failed attempts. You will be armed with more knowledge and support, and you will hopefully be able to avoid repeating errors.
Establish a Brand.
Before your business is launched, you will need to make sure that you have decided on a name and registered that name. You will also need to create and print business cards as well as some basic advertisements that list the important information relevant to your business, such as names of employees, contact information, and operating hours. If you don't have experience in marketing, you might want to hire someone who has an online bachelor of science in marketing degree to assist with advertising and targeting future consumers. You will also need to interview and hire employees if applicable.
Prepare for Anything.
When launching a brand new business, prepare for the unexpected. Oftentimes patents, ideas, employees, or funding will fall through. It is unfortunate, but a true entrepreneur stays the course no matter how many setbacks they experience. If you go into your business venture with a flexible and positive attitude, you will be much more likely to deal with disappointments in a constructive way.
When starting a new business, research and over-preparation are the keys to success. Being an entrepreneur is an exciting adventure, and launching a business is an accomplishment you can be proud of. Following these five rules to prepare for your business launch will help ease your stress and ensure that you are successful and confident.

Young Upstarts is a business and technology blog that champions new ideas, innovation and entrepreneurship. It focuses on highlighting young people and small businesses, celebrating their vision and role in changing the world with their ideas, products and services.