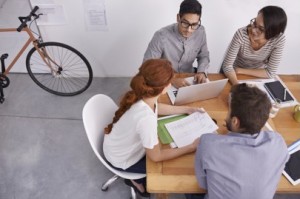 If your business gets off to a slow start, all kinds of negative repercussions can be felt. Your business will struggle to get that early foothold it needs to find success in its industry. And all your plans will be ruined so soon. That's why all entrepreneurs need to take steps to make sure that a slow start is avoided. It's all about planning and preparation.
If your business takes the steps outlined below, you should be able to avoid that dreaded slow start.
Create a Core Message & Let Everyone Hear It.
Every business should have a core message. It's this message that you will want to be associated with your brand and business for years to come. If you want that message to cut through and resonate with the general public as soon as the business is up and running, it needs to be strong. It might appeal to the emotions of your target customers. Or it might offer them a common sense solution to something.
When you have a core message, you need to make sure that everyone hears it. It can be a good idea to hold a press conference when your business starts. Buy a media wall and invite the press. Then you can make announcements and start to push forward your business's core message. From then on, you need to do this repeatedly.
Don't Start the Business Too Soon.
Many eager entrepreneurs make the mistake of starting a business too soon. But there is nothing to be gained from starting your business too soon. If you are not ready to get things going, it doesn't make sense to take the plunge. When you start the business before all the foundations have been properly laid, you'll face all kinds of problems. It's usually better to take things slowly and wait.
Create a full business plan and be aware of how you are going to run the business before you start it properly. If you have a plan in place that can be followed, this will be better for the business when it does start. Avoid rushing in because you will quickly realise that you need to step back and put some firmer plans in place.
Hire Wisely.
If you want your business to do well, you will have to hire wisely. All startups need people to motor the company forward. But there are two mistakes that often get made. The first is not hiring enough people. When you try to go it alone and don't have the right level of support, it's only natural that your business will suffer a slow start. You won't have the force to push the business forward.
At the same time, you need to be careful not to hire too frivolously. If you start spending too much on wages, the business's profit margins could become too slim. That's just as big a problem as not hiring enough people. So, consider your needs and think about what kind of skills and abilities your business will require in order to find success.