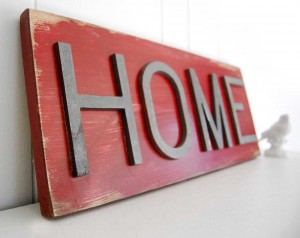 You've probably heard stories of people making a lot of money renting out a spare room on Airbnb. Perhaps even making enough to go full-time and earn a decent living. But how easy is it to make genuine cash renting out rooms on the site?
Airbnb has been around for close to eight years now. Over that time the site has attracted 50 million users and over half a million hosts. How much those hosts earn depends on where they stay, how much they pay in taxes and the local regulations about such arrangements. But a host in New York City, for example, earned a median income of $5,745 last year.
Of course, median income is a bit misleading. Half of the users in the area earned less than that, but they also rent out less frequently. To make serious money, the host needs to be professional and rent out a lot more often.
According to its own studies, Airbnb has had a massive positive impact on the economies of the cities where it operates. The sharing economy is, apparently, just getting started. But for most non-professionals and regular folk, Airbnb has the potential to boost income substantially.
Here's what you need to know:
There's a lot to do.
From the paperwork to the formalities, even the insurance, there's a lot to take care of before you start renting out a place. Make sure you keep it all legal and get all the necessary permission. Meanwhile you can start a profile on the website and keep advertising to see if you can get some guests.
Budget.
Make sure you've put all the numbers together before you start renting the place out. Look over the local taxes and how much utility bills are likely to rise when you have someone else around the house. Airbnb tends to take a 8% to 12% cut as well, so make sure you take that into account before you put up the prices on your profile.
You'll have to keep improving.
There's always room for improvement. Get new furniture, renovate the house, click better picture for the profile and add a new service to the offering. Every little things helps and you need to stay on top of it all if you live in a competitive area with a lot of other hosts. Make the most out of your property and keep investing to get more clients. Better reviews lead to more visitors, which eventually lead to more income.
Prepare for the unexpected.
Even though you try your best to explain everything to your guests, prepare for the unexpected. Prepare for guests who do some damage, or lose their way while trying to find you, or don't know how to cook. Try to make their stay as comfortable as possible and you'll have a regular flow of visitors every month.
Airbnb offers something truly valuable to both travellers and hosts – flexibility. You can choose to offer a place for a just a few months a year and earn a healthy amount of cash without much effort. As long as you're willing to play a great hosts to everyone who comes by, this should prove to be a steady way to make some money on the side.