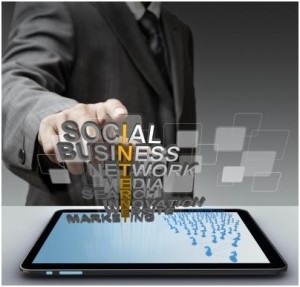 Online business is the trend these days and with a number of benefits associated with it, it is rightly getting the attention it should. The Internet has allowed fledgling businesses to increase both visibility and revenue, reaching a potential customer population never before seen in history.
A few reasons why one should focus on online business are:
Internet marketing is a lot more affordable than traditional marketing.
Lower operation costs as there is no need for fancy offices.
Internet marketing is a lot more effective and targeted and it has much larger reach than traditional marketing. In fact, it has global access 24 hours a day, seven days a week, which is in no way possible for an offline business.
People now have less time to go out for shopping and feel it much more convenient to search for products or services they want online.
With low operation costs, the savings can be partly passed on to the customers. This encourages them to purchase more online as they get products cheaper than the market sitting in the comfort of their home.
There are plenty of articles having loads of information about online business. All questions regarding what to do, how to do, what not to do, how to plan, and what kind of plans work are addressed in these articles. But concise information telling step by step of how to do is missing most of the times. This is necessary to ensure that you are able to take advantage of everything that a good planning process has to offer. It is also essential that you stop momentarily to evaluate how you are doing. This helps in the following ways:
See the areas in your business that brings in the most revenue.
Identify the real potential areas in your business that you may have neglected
To pinpoint the problem areas.
Understand what income streams are the best use of your time moving forward
This is an important exercise, which should be done at a regular frequency and does not take much time. This is how it should be done:
1. Start With a Pitch to Outline Your Strategy and the Basic Concept for Your Business.
It should include an overview of the problem you are tackling, the solution to the problem, your potential customers and overview of the competitive landscape. Once you are ready with this, try to validate the assumptions you have made in your pitch document. So, you have time to think:
Does the problem you are thinking of solving actually exist?
Is your solution feasible?
Will the target market like your proposed solution?
Is the customer base broad enough to give you decent returns?
2. Estimate Your Revenue Targets.
You are doing business not for charity, but to earn your livelihood and so you should have a revenue target. Also, you should have a time frame when you achieve the break-even and after that find what the profit that you are looking for is. Once you have written down your revenue targets for each income stream, make a list of what you will need to do in order to make that happen.
3. Divide Your Revenue Streams Into Percentages.
Based on the facts and figures, you need to make a rough estimate of how much money you will require and how much time it will take to get a break-even. If you already have an offline business and have started online from past some time, you need to write down all your revenue streams in the past one year. This will give you the total revenue for a year. Now, divide each income category with the total revenue to get a percentage. Keep in mind we are talking of revenue and not profit, so keep expenses out of this exercise at present.
4. Evaluate Potential Areas.
You may come across some income streams that may have reached their potential and some which have huge potential. This exercise helps to distinguish them and accordingly you can decide which needs to be scrapped or revised. This helps to review your strategy and your progress towards the goals will stay on track. It also helps to find out what marketing and sales strategies work. You are able to more accurately forecast your sales and budget your expenses.
5. Schedule Important Tasks and Milestones.
Scheduling tasks and assigning responsibilities creates accountability that you can track and manage. This will help you to see if you are on time or need to speed up in certain areas. Jot down everything that you plan to do in the next 12 months with the tentative deadlines.
Business planning is an ongoing process rather than a single event. Good business planning helps you find success, track what's happening in your business, and adjust course as and when required. Writing an executive summary is a good idea as it summarizes all the details that you plan to do with the deadlines. Make sure to cover the progress you have made to date and other information specific to your industry in the summary. In case you want to present your case to an investor then too it comes handy as you will be able to cover all points along with facts and figures making a strong case for your business.
An owner, who understands the benefits of utilizing the Internet when conducting business and applies the practices, can maximize the potential of his organization.