By Pamela Webber, Chief Marketing Officer at 99designs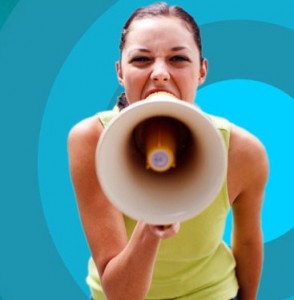 You've got your name, you've got your logo. Hopefully you've given some thought to your brand: what makes you different and memorable, your product/market fit and your audience.
Now it's all about getting your brand in front of the right customers. We know you're busy getting your business off the ground and perfecting your product. We're all about removing obstacles for busy entrepreneurs.  That's why we've created this list specifically for small business owners with tight budgets and precious little time.
Here are five easy, cheap (or completely free) ways to start getting the word out about your awesome product:
1. Put your name, logo, and contact information on every single touchpoint with the outside world.
It's not enough to put your logo on your website, especially when you're first starting out. You have to make it incredibly easy for people to remember you and find you on the world wide web, and that means being one click away when interacting with your audience.
It sounds so simple, yet it's often an overlooked step.  Here are four free (or at least very cheap) places you can put your information.
○      Your email signature (with a link to your website and your phone #)
○      Your business cards
○      Your social media profiles (see tip #3)
○      Your packaging (pro tip: stickers can be an affordable stop gap)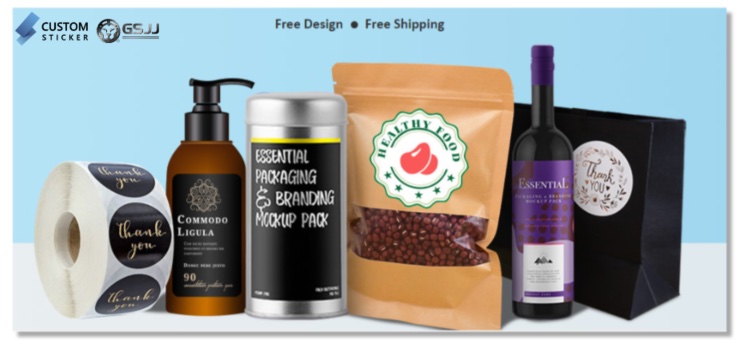 Note: This won't be the marketing tactic that catapults your business into the stratosphere (unless you're incredibly lucky, or you have some very influential friends), but when you're first starting out, it's an important first step.  Not only does it establish your business as "real" to your contacts in the outside world, but it helps people remember your name and spread the word. Without this, your next steps may go to waste.
2. Start a blog and write about what you know (as it relates to your business).
Content marketing and search engine optimization. Those are things only big fancy companies with big fancy marketing departments do, right? We've got good news for you. You can create a blog that will help improve your search engine ranking for free. No coding wizardry needed. And better search engine rankings means more visitors and more customers. Here's a super simple guide to get you started.
Not sure what to write about after you start a blog? Put yourself in your customer's shoes.
●      What sorts of things are they searching for? Create a list of questions your customer might be asking that you can use your expertise to answer.
●      Then go ahead and Google the questions on your list. If you can't find any articles right away, you've found your opportunity.
●      Ready to take this to the next level? Our friends at Shopify wrote a great guide for beginners on conducting keyword research.
3. Start communicating on social.
Approximately three-quarters of shoppers today will research a company online before making a purchase. Companies can no longer expect their target customer to simply take them at their word. One of the easiest ways for your customer to determine your credibility is to check you out on social.  Need more proof? Currently, one in every ten online purchases around the world originates from social media channels. The good news is, you can get started for free.
○      Managing several social media channels as a small business owner can seem daunting. We don't recommend being on every channel right away, since it can quickly become a lot to manage. Start with the channel that's most relevant to your business and expand from there once you feel ready. Here's a helpful guide by industry.
○      Once you have your channels, it's time to start posting. Here are a few reallyhelpful tips to get you started, no matter which channel you're focusing on.
○      Have a wellspring of patience, and a knack for navigating websites that some may find maddening? You might be uniquely qualified to tackle Reddit as a marketer, which puts you ahead of the game (because many of us aren't there yet). Here's a great beginners guide to Reddit, when you're ready.
Are you a local business? Check out Alignable, the free network where business owners meet, increase word of mouth marketing and generate referrals.
4. Start building your email list.
Email remains one of the most cost-effective channels for marketing departments all around the world. Don't believe us? According to the Direct Marketing Association, Email marketing yields an average 4,300% return on investment for businesses in the United States. And companies using email to nurture leads generate 50% more sales-ready leads at 33% lower cost. And nurtured leads, on average, produce a 20% increase in sales opportunities compared to non-nurtured leads, according to Hubspot.
Not sure what to send? Here are a few types of emails you can send, depending on your audience and offering:
1.     A weekly newsletter with top posts from your blog, or most relevant to your email audience
2.     A promotional email with discounts or special offerings on your product
3.     Product updates or announcements
Just like your blog, email marketing is most effective when you put yourself in your customer's shoes and focus on their wants, needs, concerns, and questions when it comes to your business. Pay attention to your favorite brands and your competitors. What emails are you most likely to read? What makes you take action? And like the rest of your branded materials, emails to your customers and prospects should always look professional. Here are some free templates to get you started.
We suggest subscribing to some software to help you manage your email list and automate distribution.  Here are some useful email tools for small businesses that can help you.
5. Get Creative.
When ridesharing app Lyft first got started, they printed their logo and a coupon code on coasters. They sent their small staff to bars in the few cities they were operating, and sat back as they watched their app downloads soar.
Airbnb got their site free distribution by coding a set of tools that made it possible for every user to cross-post their Airbnb listing on Craigslist.  These specific examples of guerrilla marketing won't necessarily work for your business or industry, but if you put your own creative thinking cap on, you might find your own ingenious way of growing word of mouth for your business for next to nothing.
Remember, you don't necessarily have to tackle all of these tips at once. Do one thing thoughtfully every day, and watch your business grow bit by bit.  Don't expect overnight success, but if something you're doing isn't working, tweak it or try something new.  Take every failure and apply the learnings. Good luck!
Pamela Webber is Chief Marketing Officer at 99designs where heads up the global marketing team responsible for driving customer acquisition and increasing lifetime value of customers. She is passionate about using data to derive customer insights and to find "aha moments" that impact strategic direction.