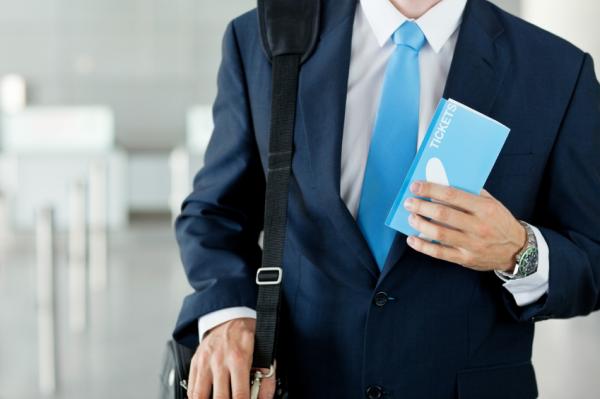 Are you going to be travelling for business in the future? If so, there are a few business travel tips you will want to know about.
Here are six business travel tips you can keep in mind:
1. Use a checklist.
Using a travel checklist is a must and it can come in handy, even if you're a seasoned traveler. If you want to optimize performance, then you need a checklist. Your checklist can be as extensive as you want or it can be short and only include the absolute necessities that you need, but the choice is completely up to you.
2. Pop a few pills.
We don't mean anything hard or illegal, nor do we mean sleeping pills, unless it is absolutely necessary. If you are only going a short distance, then sleeping pills really aren't needed. Instead, take a couple of over-the-counter pain relievers.
Take the pain relievers shortly before leaving the airport because this may help prevent getting a headache while up in the air. You could end up getting a neck-ache too from lugging around heavy bags or you may get stomach pains due to eating at an odd hour. Those are only a few possibilities and why it's a good idea to take a couple of pain relievers.
3. Bring an energy bar with you.
After a long flight, you will need something to keep your energy levels up. Plus, you never know if vendors will be open or have food in stock when you do land, or if you'll be faced with a massive delay. This is why it's a good idea to keep an energy bar or two in your carry-on bag. Head to the grocery store and pick a box of 12 or more up, and then eat then the next time you are faced with a delay at the airport or when you need an energy boost.
4. Go to the hotel in comfort.
One of the most frustrating things is to get from the airport to the hotel.
Public transport can often be a nightmare. Getting there in comfort is important. A quality car service from the airport can be a great way to do this – it's fast, efficient and comfortable.
5. Keep track of your room number.
Room numbers should be recorded because it's easy to forget what room you're going to stay in. You can create an entry note in your phone, and this should easily help you remember what hotel you're staying at and what room number you're staying in. This may seem like a little thing to do, but it can make a huge difference.
6. Eat a good meal.
Feel free to use an app like Yelp because you can find great restaurants to dine at when you arrive in a city you're not familiar with. Yelp has an advanced search option that can help you find restaurants within driving or walking distance and you can find places that serve the type of cuisine you're craving. Yelp isn't the only app you can use, so try a few of them out and then stick to the one you like the most.
The above tips may not seem like much, but they can make your travelling experience much better and more relaxing. Business travel doesn't have to be stressful. With that said, the next time you have to travel for business, make sure you keep this article in mind.