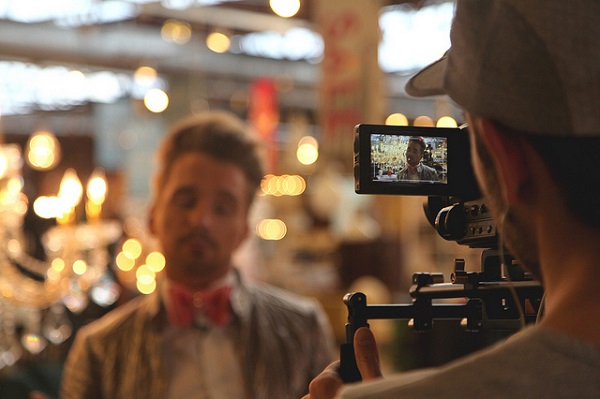 by Lewis Robinson
Are you having problems generating new leads? Are you having even more trouble turning those leads into conversions?
Video marketing offers a unique opportunity for businesses to capitalize on digital technology in order to increase their leads. According to Hubspot, 90% of internet users claim that videos help them in their decision-making process.
Here are three tips on how to generate leads through video marketing:
1. Create a Video For Social Media.
You should already have a presence on social media platforms like Facebook and Twitter. Now your job is to convert your social media followers into actual customers.
To do that, you need to lead them away from your social media pages and on to the landing page of your business's website. Here is a strategy outline for a video that will do just that.
Let People Know Who You Are.
Use this video to introduce yourself and your brand to your customers. Let them see there's an actual human being behind your company. Don't be afraid to show off your personality; if you have a good sense of humor, use that.
Give Away Free Content.
People like free stuff, whether it's e-books, music samples, movie clips or book chapters. Make the case as to why this free content is of tremendous value to your customers.
Clearly State Your Call-To-Action.
Drive your point home by inviting your fans to visit your actual website, where they can download this content.
2. Create a Social Media Marketing Campaign.
Now that you have your video, it's time to build a social media campaign around that video. This campaign should stretch across multiple social media platforms. Here are three questions you need to answer:
What is Your Theme?
Are you planning a summer sale? Is there a particular service or product that you want to highlight? Focus on a single theme that will serve as an umbrella for all the content you'll be creating.
What is Your Offer?
You've already given away a freebie in your short video, but the primary reason for doing that is to build trust among your customer base as well as capture names and emails for your marketing lists. Once you have that information, it's time to direct them to the real offer/product that will help your customers address their needs.
Do You Have a Landing Page?
Your landing page should highlight all the benefits of using your product or services. Ideally, you would have already mentioned these benefits in your video.
Use Social Media to Spread The Word.
Now that you've got your video and your campaign, you need to hit up social media platforms and drive people to your website's landing page. Here's how to tackle YouTube, Facebook, and Twitter.
YouTube.
Upload your video onto YouTube
Give it an SEO-friendly title and description. Be sure to include your website's URL in the description.
Have a clear call-to-action
Use closed captioning services to open up your video to a wider audience that includes the hearing impaired.
Facebook.
Post your video onto Facebook and include a call-to-action. You can also boost your visibility on Facebook by capitalizing on Facebook's Promoted Posts and Ads. Post twice a day on Facebook to achieve maximum visibility.
Twitter.
In each of your tweets, include both a link to your YouTube video as well as a link to your website.
You'll need to post links on Twitter more frequently than you would on Facebook. Consider tweeting at least five times a day, and study your Twitter analytics in order to figure out the best time of the day to tweet.
By consistently employing this video marketing strategy, you should see a boost in your leads, and ultimately, in your conversions.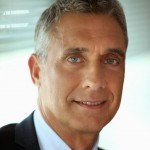 Lewis Robinson is a business consultant specializing in social media marketing, CRM, and sales.  He's begun multiple corporations and currently freelances as a writer and business consultant.