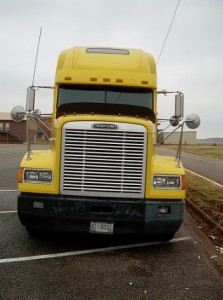 Growing your business is something you can do quickly or slowly. Of course, most people want to take a quicker route. But if you want your business to expand faster, you need money. Many business owners end up growing their company at a slower pace so that they are able to save for the things they need. However, sometimes you won't get far unless you can buy some essential equipment. Even if your business is going to grow more slowly, it won't grow at all without some vital supplies.
To get the equipment you need, even when you're low on funds, follow this step-by-step guide:
Determining What You Need.
If you need to buy some equipment for your business, you first need to work out what you require. Of course, you should already have some idea of the essentials you need for your business to run. In fact, perhaps you already have some of the most vital equipment. But when you're aiming to grow your business, you might need to start looking beyond the very basics. What equipment might not be a necessity for your business to run but will help it to expand? Looking at other businesses in your industry is a great way to determine this. You should also go to trade shows to see what equipment vendors can offer you.
How and Where to Buy or Lease.
Once you've decided what equipment you need to grow your business, you need to consider how to obtain it. First, consider the differences between buying and leasing and how each will help your business in the long-run. Leasing equipment means no large up-front payments. It's also a good idea if you're hoping to grow rapidly. Will you be trading in the equipment for something larger or more high-tech in a year's time? Leasing would be more sensible than buying. However, if you buy your equipment, you'll eventually own it. You could choose the route of lease-to-buy. Or perhaps you could even look for cheaper, second-hand equipment.
Looking for Financing Options.
If you decide to buy your equipment, you need to find the funds for it. You might already have the capital available. Perhaps you'll decide to wait and save up, or see if you can buy with your business credit card. However, for expensive equipment, you might need to explore financing options. For example, if you need to buy a vehicle, you can access a provider such as Capital Solutions. A financing plan is likely to be the best way to grow your business when you don't have a lot of money to spend. You can fit the monthly cost into your expenses.
Consider Equipment Vendors with Maintenance Services.
Before you decide who to buy or lease your equipment from, think about maintenance. Most equipment will require maintenance in some way, either as a regular thing or for repairs. When it happens, who is going to perform the maintenance for you? Are you going to have to go looking for a specialist service? It makes a lot of sense to choose a vendor that also offers maintenance services, perhaps even included in the cost of your equipment. It's reassuring to know that they are there to help when you need it.
Get Your Equipment Insured.
When you're thinking about maintenance for your new equipment, don't forget to consider insurance. You might have to take out a separate policy or adjust your business insurance to include your new additions. If you have an insurance broker, speaking to them about your equipment is a good idea. If you're leasing, perhaps the equipment will be insured under your plan. As well as insuring the equipment itself, you might have to consider other types of insurance. Will there be a change to liability or other types of insurance due to having new equipment on site?
Ensure Training for Your Staff.
New equipment means that your employees need to know how to use it. If you want to grow your company, you also have to pay attention to your staff. Proper training will ensure safety and make the most of the talent you have available. Without people who can operate your equipment effectively, there's no point having it. As well as training existing staff, you might take on new employees with the skills you need. Of course, you need to have funds available both for training and making new hires.
New equipment for your business could be the ideal way to help it grow. But before you can access it, you need a plan to help you secure it.