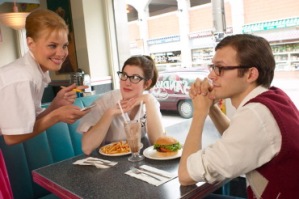 Marketing has changed dramatically in the last 20 years, once upon a time the only way that you could put your company out there for prospective customers was with flyers, banners, posters, newspapers or if you had the money, TV ads and radio commercials. The dawn of the internet age has not only seen several more advertising avenues opening up but it has also altered the way in which advertisers think about marketing products. It is vital in these times of high competition that you and your company not only has a marketing strategy, but a marketing strategy that works.
To help you in your marketing, there is lots of software available to you online to make the job easier; you can top 10 marketing software options online. But when it comes to marketing strategies, here are some different types that you can benefit from:
Relationship Marketing.
There is so much competition when it comes to online businesses that unless you are doing something different to the rest, it can be easy for you and your business to be lost in the crowd. Relationship marketing can change this, this type of marketing is about gaining the loyalty and the trust of existing and prospective customers in order to gain their business. The idea is to converse with customers without trying to sell them anything, you can do this individually or broadly but it is important that in the beginning you don´t sell anything, gain trust and then offer your product or services.
Transactional Marketing.
Sometimes you need to dangle a carrot in order to get the attention of your customers and that's where transactional marketing comes in. Giving people offers on your product through couponing websites, direct promotions, loyalty card rewards or social media competitions will give you a spike in trade, once you have these people on the hook, it is imperative that they have an exceptional product, provided with excellent service on your part in order to expect repeat business from them. This type of marketing may cost a little in the short term, but the long-term gains will far outweigh them.
Scarcity Marketing.
The idea behind scarcity marketing is to create some mania for a particular product by giving the suggestion that it is in limited supply. Apple for example do this to perfection for every new release of theirs, they release a small percentage of their new product on launch day thus whipping people up into a frenzy as they try to get their hands on the new product before everyone else. In order to do this it is important that you create a buzz about your product before launching, use social media, word of mouth, banner campaigns and online ad drives to get the product in to the heads of the consumers. As launch date nears you can start to give a little more information about your product and infer its limited supply, with a little luck the customers will be waiting with baited breath to snap up your product when you release it.