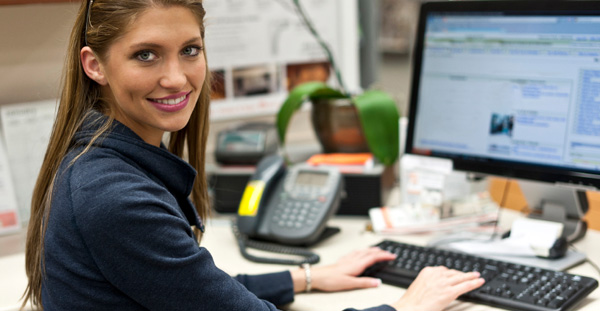 by Matej Zalar, CEO of Visionect
Today's tech revolution has dramatically blurred the lines between work and play with its infinite well of information readily available at our smartphone-heavy fingertips and the ability to connect with people across continents in real-time. New technology has supported the shift towards collaboration by providing a seamless and effective office interaction model. Cloud computing, IoT and the blurred lines between enterprise and personal tech offer a staggering world of possibility for businesses everywhere. Doing more with less, delivering the best on a limited budget makes life for businesses difficult, but on the other hand it also makes their north star completely clear.
Let's look at three ways a CEO can immediately boost productivity and in turn profitability as we approach the end of the fiscal year:
1. Follow efficiency 100 percent of the time.
According to Bob Evans, CEO of Oracle, be the legal industry, consulting, marketing or food blogging, every industry struggles to ride the new tech waves and create profit. Creating new revenue streams is number one of the top 10 strategic CIO issues in 2016. The role of CEOs here is to embrace digitization and fuel innovation. By offering new products, services or data-as-a-product based on IT, they can enhance customer engagement and boost revenue.
2. Shorten or eliminate meetings.
The biggest time waster in a business is unnecessary meetings.Whether held virtually or in person, meetings are essential to the vast majority of modern businesses. Pay close attention to how much time you're delegating for meetings each week, and you may find that they're cutting into your productivity to a large extent. In most cases, a meeting should only last for 30 minutes at most. There will certainly be scenarios where you'll need more time than this, but these shouldn't occur on a regular basis. Many meetings can be completed in less than 30 minutes, which can be beneficial in a number of ways. When it comes to work productivity, long, unnecessary meetings should be avoided at all costs.
3. Track and limit time spent on tasks.
An immediate solution to boosting productivity is to track time and limit how much time you spend on overall tasks. Production equals success for business, so it's no surprise that many businesses list increased productivity as one of their primary goals. One strategy to achieve this is by using time tracking. Not only can time tracking provide managers with a better perception of who's doing what and when it's completed, but it can also help employees with organization.
With the end of the fiscal year in sight, companies are quick to adopt technologies that will save their employees' time in their daily duties and reduce labor costs, enable a robust, integrated IT infrastructure, and, as an upshot, actually increase revenue by increasing business efficiency and activities.
Matej Zalar is the CEO of Visionect.  The company's flagship product, Joan Meeting Room Assistant, is a digital door label and meeting room scheduling solution with impeccable energy efficiency. Joan connects to existing calendars and infrastructure, and is the only true plug & play solution on the market. Since 2007 Visionect has worked on numerous electronic paper development projects for many different industries.