by Lewis Robinson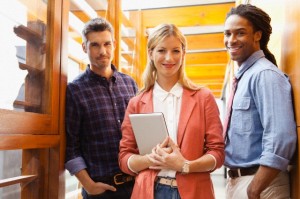 Managing millennials can often be seen as a challenge in helping them to stay fulfilled and keep them from becoming bored. According to a study commissioned by Elance-oDesk & Millennial Branding, millennials were the largest generation in the workforce in 2015 but employers were having a hard time hiring them and, once they were hired, it was also hard to retain them. Millennials are the most technology connected generation with many opportunities to network and to find another position when their needs at their current job are not met. Many employers simply don't know how to work with millennials much less retain them at their businesses.
Millennials have different expectations of their jobs than previous generations have had. They want to be challenged and they often balance several activities including work, friends, teams and philanthropic activities. Millennials also want to know where their career is headed and what they need to make their goals happen.
Here are a few tips to help retain your millennial employees and keep them challenged and happy:
Structure.
Make sure they have structure with set hours, scheduled daily activities and meetings, due dates for reports and projects that are clearly stated plus clearly set goals with regular progress reports. Millennials want feedback and the more input they get on their job performance the better.
Leadership and Guidance.
Millennials want your guidance. They want to learn from you and hear what you think about their job performance. Millennials want to be involved and know what is going on with any projects and assignments. You will need to take a lot of time to coach your millennial staff and teach them the fundamentals of their job duties and the business process. This is a commitment you need to make when you hire a millennial and understand that the investment of your time will result in their success.
Encouragement.
Encourage millennials often. They have received encouragement all their lives so don't crush their enthusiasm now that they are grown and working.
Teams.
One thing millennials like is working in a group or as a team. Previous generations preferred to work by themselves but millennials think that teams can achieve more and have better results working together.
Listen.
Millennials are used to having doting parents that have centered their lives around their children and their activities. They want you to listen to their ideas and opinions and are not happy if they are ignored.
Challenge and Change.
Millennials get bored easily and being bored is bad. They like their work tasks to continually change and look forward to what they will be working on next. Don't let them get bored, ignore them or belittle their ideas.
Multi-taskers.
Millennials are a generation of multi-taskers. They can answer several instant messages while talking on the phone and sending an email. This is what they are used to so it's a good idea to give a millennial employee several different tasks and goals to work on during the week.
Technology.
The technology capability of millennials is incredible, especially if you are a Gen-Xer or a Baby Boomer. Keep in touch with them with the mediums they relate to like email and texts. Don't bother leaving a phone message if they are on a work trip. Reach out directly with a text and see how their meeting went.
Work/Life Balance.
Since millennials are used to multitasking, it's no surprise that their lives can be jam-packed with tons of activities. They play sports, support worthwhile causes, spend time with friends and family as well as work. Millennials aren't as interested in working a fifty hour week like previous generations. They want to balance their priorities along with their job which is important for an employer to keep in mind.
Millennials are a desirable set of employees for any business so it is imperative for employers to understand how to create a fun and challenging work environment where millennials can be successful. Employers need to remember that they are building a foundation for their future workforce. Make sure to include a structured but fun setting to create the outstanding workforce that you desire.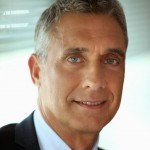 Lewis Robinson is a business consultant specializing in social media marketing, CRM, and sales.  He's begun multiple corporations and currently freelances as a writer and business consultant.