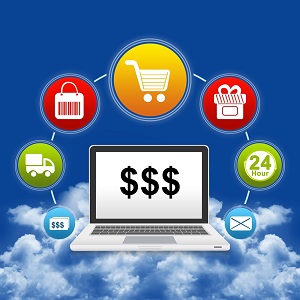 E-commerce websites are hugely popular, and a lot of people who want to generate passive income or who wish to establish themselves as online business owners will think about diving into the world of e-commerce.
But is it really all that people make it out to be, and can you really make money from an e-commerce platform?
There Are Costs Involved.
Running an e-commerce store doesn't come free or cheap. In fact, many people think that, just because they're operating their storefront online, they won't have to incur a lot of costs, but this isn't the case. First, you'll need to purchase a high quality hosting plan for your website from a provider like certahosting.co.uk. The right hosting plan will not only be as affordable for you as possible while giving you the features you need, including bandwidth and storage, but it will also ensure that your e-commerce website will be up and running without interruption 24/7 so that you can generate profits from sales. In addition to hosting your website, you also need to factor in the costs of managing your e-commerce business, marketing it to the masses, and shipping your products to customers who purchase them.
Your Offer Will Need to Convert.
Coming up with a product that you find interesting and valuable is not enough. You need to test the market to see if there is enough interest in what you have to offer. Otherwise, you will not make any sales. Remember, an e-commerce website is only successful if it is able to convert visitors into purchasers, and conversions are based upon the quality of your offerings, not just the quality of your website.
Test out your idea with your blog. Write about your niche and about the products that you are planning on selling. Add a few Amazon affiliate links to your bog and see if you start to generate traffic from search engines, as well as profits through your affiliate links. You can then purchase some Google ads to really gauge if there is a market for your products and then take it a step further to create your own e-commerce site on which you can sell your products directly, rather than going through an affiliate program.
It Only Works If Profit Margins Are High.
Many e-commerce beginners make the mistake of pricing their items too low and causing costs, such as technology costs, staffing costs, advertising and shipping fees, etc. to result in low profit margins. In order to sustain your business, you need to know how to price your items to make the most profits while keeping customers happy.
Ultimately, you can really make money from your e-commerce website, but you should expect that you will need to put in a lot of time and energy before you start seeing profits. You will first need to determine what products will be in demand and what e-commerce platform will give you the best chance at success. Then you will need to maintain your e-commerce website and consistently market it to your target audience.