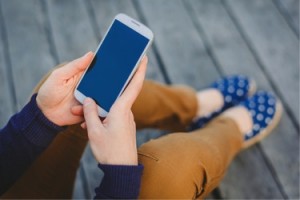 Does your business have an app? How successful do you think your app is? More than $10 billion is spent on developing mobile apps each year, however less than 10% of mobile apps are classified as successful. The definition of success varies from revenue to engagement, depending on the objective of the app, but all mobile app developers agree that to maximise the chances of an app being successful, the user experience should be smooth and the app should deliver value to the end user. The only way to know this is if you receive meaningful feedback on the app.
In an article published on the Forbes website titled "Listening to customers yields success", author Alan Hall claims that many businesses fail because they tend to forget to listen to what the users want out of your app. When it comes to mobile app development, decision makers and app developers within the organisation can easily get caught up in creating a product that ends up being tailored to their needs and wants, rather than the needs and wants of the apps end user.
Businesses need to implement a system where they can get accurate feedback quickly so they can optimise their platforms and improve their customer satisfaction. Appee offers a non-invasive solution that can provide app developers with feedback in real time and in a structured way so that improvements can be made quickly to enhance the user's experience with the app.
Facebook CEO Mark Zuckerberg experienced this first hand when people were predicting the death of Facebook following the meteoric rise of mobile applications like Vine and Instagram. He admits that he made the mistake of not listening to his users and focused on an HTML5 solution, rather than a native app.
It wasn't until the company really started to listen to its users and made the switch to a native mobile app that they started to see improvements in their user's engagement and satisfaction on the platform. Later, when they identified people's messaging behaviour, they invested in developing the specialist 'Facebook Messenger' application that would only provide a messaging service similar to Whatsapp. Although they forced their existing users to download the app, this has been a huge success since its launch and has allowed Facebook to maintain a strong engagement rate within its applications.
What are some things that businesses need to consider to improve their app?
Ask the right questions.
Getting the right feedback depends on the questions that are presented to the people. Construct a framework that is based on the benefits that you would like to achieve for the organisation and the app user.
Getting answers from qualified people.
Business leaders and app developers want to get insights from the people that will benefit the most from their mobile application. That's why it is ideal to target those active users that have installed and are engaged with the application. The feedback from these users will help to improve the app and attract other potential users that have a similar profile.
Getting the data in a structured format.
This is a common oversight by many people that want to get data from their mobile app users. Data is only valuable if it can be organised and analysed to provide benefits for the business. That's why organisations need to invest in a system that will structure the data so they can easily analyse it and make quick decisions to optimise their mobile app.
To increase the mobile app user's satisfaction, organisations must listen to the voice of the customer. By encouraging feedback from the end users (customers) using intuitive and targeted feedback campaigns, within the app itself, app developers can work with the business leaders to ensure the app is satisfying business objectives as well as the end users expectations.