5 Reasons To Avoid Loans For 2 Years After Launch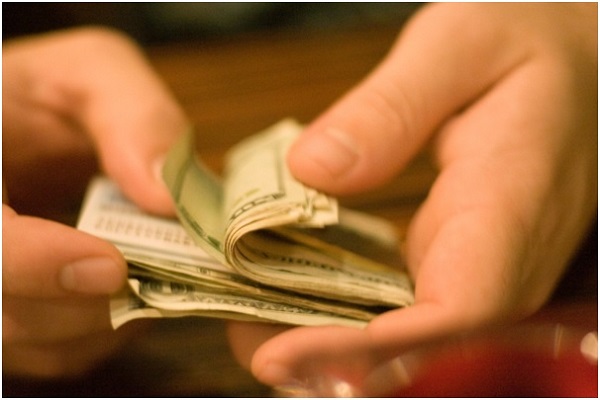 by Priyanka Prakash, Fit Small Business and Fit Biz Loans
Every small business is different when it comes to the need for financing. Some entrepreneurs can't start their businesses without taking out a loan. Others completely bootstrap their businesses without borrowing a cent. If you think you'll need a business loan, there are benefits to waiting at least a couple years after launching your new business to apply for financing.
In this article, we'll explain 5 reasons to wait a couple years to secure a loan for your business:
1. Most loan products are available only to businesses over 2 years old.
One of the most important factors when applying for a loan is the age of your business. Businesses that are under 2 years old will have a much tougher time getting a loan because they don't have a financial history or a track record of success yet. Without these, the lender cannot really evaluate your business' profitability and will therefore be less likely to give you a loan.
There are some startup loan products available for those with excellent credit scores, but the widest range of loan options opens up to you once your business hits the 2 year mark. At this stage, you can more easily qualify for low-rate SBA loans, conventional bank loans, and marketplace loans.
2. You can improve your personal credit score over time.
Even after reaching the 2-year mark, the best loan rates and highest amounts of capital are available to people with excellent credit scores. If your personal credit score isn't that great at the moment, time can work in your favor.
You can develop better financial habits, such as paying all your bills on time, to increase your credit score. You won't see a change in your credit score overnight however. Changes in how you handle your finances can take months to make a difference.
If you have a negative item on your credit report, it can also help to wait for a few years before applying for a loan. Collections, delinquencies, and bankruptcies stay on your credit report for up to 7 years, but their impact lessens over time. Most lenders will only disqualify applicants who have had bankruptcies in the last 2-3 years.
3. You can build business credit over time.
While personal credit measures how responsible you've been as an individual in paying your bills, business credit measures your business' ability to pay its bills. Having a good business credit score can also help you qualify for business financing more easily and at the lowest rates.
Building business credit takes time. In order to maximize your business credit score, there are a number of steps you must take, including opening a business banking account, obtaining and using a business credit card, and getting trade references from suppliers. These things can take at least a few months, so if you want business credit to work to your advantage, it helps to wait before you apply for a loan.
4. With time comes better knowledge of your business' operating costs.
It's often hard to predict the true costs of running a business until you've been at it for a few years. There are both startup costs, such as getting requisite licenses and supplies, and operating costs, such as inventory and employee salaries.
Knowing your biggest expenses will help you determine what kind of loan to get. For example, if equipment is very important to your business, you may need an equipment loan or lease. If your inventory is flying off the shelves, then an inventory line of credit may be in order. If you need general working capital, SBA loans or a marketplace loan may be the best option. Determining what kind of loan you need is easiest after you have some experience running the business and understand what your costs are.  
Over time, you can increase your business' revenues and decrease dependency on financing.
Just as you will have a better understanding of costs after a few years, you will have a better grasp of your business' revenue over time as well. Your revenue sources can include the sale of goods or services, income generated through selling a portion of your business, or other income from business investments.
Once you pinpoint your main revenue streams, you may be able to make adjustments to your budget to increase revenue. This in turn will decrease the amount of money you have to borrow, so waiting to get a loan can actually reduce your dependency on financing.
Bottom Line.
Sometimes, it's unavoidable to get a loan when starting a new business. As an entrepreneur, you need to consider your own situation to decide when the time is right. If you can hold off for a few years though, there are a lot of benefits to waiting.
Priyanka Prakash is a business analyst and writer at Fit Small Business and Fit Biz Loans, with a focus on small business finance. Her areas of expertise include small business lending, credit cards, credit scores, and other aspects of small business finance. Before joining Fit Small Business, Priyanka served as in-house counsel at a startup. Email her at pprakash@fitsmallbusiness.com or tweet at @writepriy.

This is an article contributed to Young Upstarts and published or republished here with permission. All rights of this work belong to the authors named in the article above.