by Gyawu Mahama, Social Media and Marketing Manager at Hiscox Small Business Insurance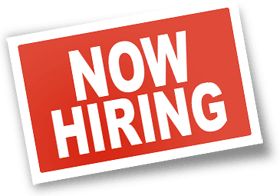 As a small business owner, you're accustomed to wearing many hats. However, sometimes it's necessary to just get an extra set of hands, especially as your business grows. This will allow you to focus on certain aspects of the business that may have been taking a backseat and even take a much needed vacation that can be difficult to find the time for as a small business owner.
If you think it's time to expand, here are a few tips for hiring your first employee:
1. Determine where you need the most help.
Think about the various job responsibilities you currently hold. Are there certain things you should be focusing on but can't because of other projects? Small business owners often hire people to handle tasks that they don't like doing themselves, or don't have the right level of experience to effectively manage. Instead, hire someone to help with things that you aren't as good at. When you're able to focus on areas in which you excel, the business will be as successful as possible.
2. Seek out candidates.
The Internet is a great tool to find candidates, but start with referrals. If you have a strong network, reach out to see if someone knows a potential good fit. Someone who knows your business is likely to also have a good idea of the type of person who can help you succeed. When you do turn to the Internet, make sure you're targeted. Using a job board or posting site that is specific to your industry or the position will result in more qualified resumes. If you use a larger, more general site, you'll receive too many resumes to sift through on top of your already busy schedule.
3. Interview and make an offer.
Prepare to interview candidates by creating questions based off your initial review of their resume. Make sure you're ready to discuss salary, vacation time and hours. Remember that you'll most likely be spending a lot of time with your new employee, so try to gauge if you'll be able to get along with this person.
4. Make it official.
Once you've found the perfect person to hire and they've accepted your offer, don't forget about the paperwork. You'll first need an EID (employer tax ID) for your business from the IRS. Make sure you have your new employee complete a W-4 form and that you provide them a W-2 form when tax season arrives.
5. Don't forget the details.
Within 20 days of your new employee's hire date, report them to your state's New Hire Reporting System. Also, don't forget to post required notices outlining workers' rights and employers' responsibilities from the Department of Labor in your business. Worker's compensation insurance is also an important detail that could save you from money and problems later should an unforeseen accident occur.
If your business is growing, aside from focusing on new employees, you should also think about how you can protect your startup with small business insurance. Professional liability insurance, also called errors and omissions insurance, protects your business if you are sued for negligently performing your services, even if you haven't made a mistake. You should strongly consider professional liability coverage if you provide professional services, give advice to clients or if you're requested by a client to have professional liability coverage. Likewise, business general liability insurance protects your business from another person or business's claims of bodily injury, associated medical costs and damage to property.
Hiring your first employee is a big step for every small business owner. Be proud that your business has grown enough to require extra help, but also be prepared to handle the responsibilities that come with being someone's employer.
Gyawu Mahama is Social Media and Marketing Manager at Hiscox Small Business Insurance.  In this role Gyawu is responsible for driving social media engagement, publishing Hiscox's award winning small business blog, and internal communications. Follow Gyawu at @GyawuTweets.