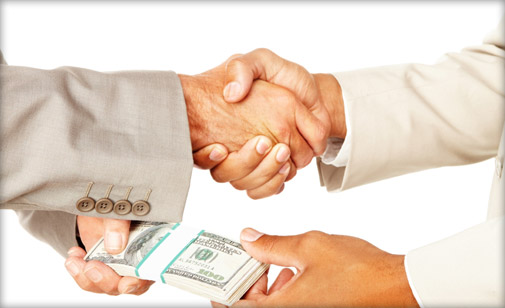 In order to make a splash in their industries, startups need a healthy flow of working capital and, when you're just trying to get established, it's often impossible to access a sustainable flow of working capital through revenue alone. Because of this, startups traditionally look to outside funding solutions, but, unfortunately, obtaining capital from a bank can be challenging without an upfront investment, a solid business plan, a great credit score and a dash of luck.
To bridge the divide between the need for capital and the difficulty in obtaining it, online lenders have entered the scene and their services allow entrepreneurs to gather the capital they need to purchase inventory, start marketing campaigns, hire new staff, pay for startup attorneys and deal with other miscellaneous startup costs.
In particular, online lenders are helping startups in the following exciting ways:
Facilitating a Move Away from Credit Card Debt.
In lieu of obtaining a bank loan, many startups use personal or business credit cards. Unfortunately, while useful in some cases, this decision can have long-term financial consequences for a business. Research indicates that people, whether they are entrepreneurs or just consumers, tend to spend significantly more when they use plastic. In fact, one study shows that using credit cards increases the buyer's price threshold as well – on average, buyers using credit cards are willing to pay up to double an item's regular price.
Once the purchase has been made, less than 40% of consumers are able to pay off the balance in full each month, meaning they inevitably incur finance charges and interest fees. For the fledgling small business owner, these fees can be especially painful, as excessively high-interest rates have the potential to lock the business owner into debt for the long term. In fact, if a cardholder pays only the minimum due on his credit card debt, he may not pay it off for 20 to 30 years or more.
Online loans, however, provide startups with an alternative. Using technology that leverages data, these lenders weigh the credit risk of borrowers in very accurate ways that help lessen the chance of default and, as a result, online lenders are able to match borrowers with underwriters who are willing to accept significantly lower interest rates than most credit card issuers. In addition, online lenders typically set up repayment plans that are truly designed to get a business out of debt relatively quickly. In some cases, this means paying off one-sixth to one-twelfth of the debt each month so it's repaid quickly and, in other cases, it means indexing repayments to revenues so the startup can easily meet its debt obligations.
Safeguarding Personal Assets.
In addition to facilitating a move away from credit card debt, online business loans also help to safeguard an entrepreneur's personal assets. In most cases, online lenders do not tie their loans to collateral, meaning the borrower does not subject any of their assets to repossession in the case of default.
This is especially advantageous to startups who are considering getting their business rolling with a loan against their retirement accounts or with a home equity line of credit. The first option, although it can be useful in some cases, places the entrepreneur's nest egg into jeopardy, while the second option puts their house at risk.
Reducing Reliance on Credit Scores.
Small business loans from online lenders do not weigh borrowers' credit scores as heavily as other types of loans and, in some cases, online lenders do not look at the applicant's credit score at all. In contrast, loans granted by traditional banks often require borrowers to have credit scores at or above 650 and this is the case even for loans guaranteed by the Small Business Administration, which are intended to be easier to access than other types of business loans.
These credit thresholds alienate a lot of quality entrepreneurs from getting the funding they need to make their business dreams a reality. Online lenders, however, harness data from all over the internet to make their decisions. They may look at a borrower's reviews on social media sites, the success of an entrepreneur's crowdfunding efforts or the inflow of revenue into payment accounts such as PayPal and multiple other data points. This process allows fledgling business owners to access capital, even if they have less than perfect credit.
Creating Diverse Products.
In addition to making the application process easier, fees more affordable than credit cards and funding faster, online lenders are also offering small business owners a spate of new products to meet their diverse financial needs. For example, startups who want the assurance of having access to capital but don't necessarily want to be bound to spend it, can apply for small business lines of credit. On these products, borrowers only face interest and fees on the funds they use to grow their business.
Similarly, startups who have trouble accessing a loan or line of credit even from an online lender may opt to explore these lenders' other products. In particular, there are loans backed by collateral such as inventory or, if a business has started its operations, it can use a factoring loan to turn its accounts receivables into cash.
Startups need funds to pay for their early operations and gain a foothold in their industry. However, obtaining those funds is often paired with lengthy application processes, high lending costs or cumbersome criteria. In response, online lenders have established a niche in the market that provides startups with the funds they need through a relatively fast and painless process and, as they become more popular, these lenders are likely to develop more products and processes that benefit startups in the long run.