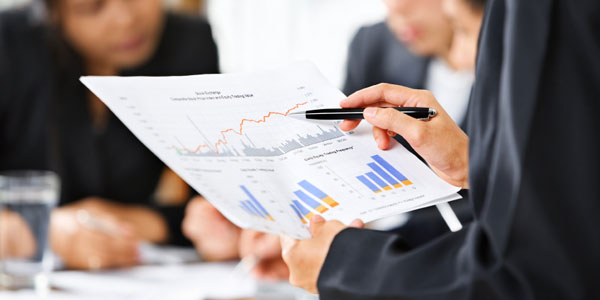 by James Kappen, founder of Proposable
Like most young entrepreneurs in the earliest stages of a professional career, my initial ideas for new business ventures were endless and abundant. In fact, at that time the most difficult decision seemed to revolve around simply determining which option would be the best – and most enjoyable – to pursue. Ultimately, I went into publishing, imagining a creative work environment that revolved around writing and photography.
What I did not consider, however, was the energy and effort that would have to go into sales. During my first entrepreneurial venture, I began to recognize the many impracticalities existing within the sales process that detract from the amount of time available to build the business I had initially envisioned. I also realized that this was a burden felt by many other new entrepreneurs independent of the industry or endeavor.
My next entrepreneurial venture, Proposable, was created as a solution to the problems I had previously encountered in publishing, most of which had to do with the need to streamline the sales proposal process and close a greater percentage of sales. In creating Proposable, I incorporated what I believe are the five most important tools a young upstart can have at his or her disposal to close more sales:
Proposal Automation Software.
Closing deals becomes far more likely when custom sales proposals are delivered quickly and easily to the client. Utilizing a proposal automation software to create engaging proposals and sales documents enhances the prospect's interest and ensures the prospect has access to everything they need to make a thoughtful and informed decision. This is especially true if the sales documents are both web and mobile-optimized.
Real-Time Data Analytics.
It is now possible to utilize a sales proposal capable of incorporating real-time data analytics. This allows the sales team to keep track of each client's level of engagement with the proposal in order to follow up in the most appropriate way possible. Data analysis also allows the sales team to improve the performance of any future proposals they create, as they are able to make changes based on the accurate client engagement data now at their disposal.
CRM Integration.
CRM is a critical tool for any new entrepreneur, with Salesforce, Insightly, Capsule and many others making the practices associated with customer relationship management easier and more effective. In order to improve sales closing rates, the seamless integration of CRM into the sales proposal process can make a world of difference.
Proposal API.
Sales teams have to understand the importance of connecting with a seemingly endless array of third-party applications available to and utilized by prospective clients across all industries. Connecting the closing process to these third-party platforms is a proven method for securing sales, underscoring the critical nature of incorporating proposal API into the sales process.
Built-In Electronic Signature Capabilities.
When it comes to officially closing a deal and securing a mutual agreement, there should be no barriers in place that might lead to a delay of any kind. Requiring a prospect to scan, upload and email a signed document causes unnecessary delays that extend closing times and may even lead to the loss of the prospective client. Entrepreneurs who are able to incorporate an electronic signature right into a sales proposal document enhance the likelihood of closing the sale while also improving the overall efficiency of the sales proposal process.
It is worth noting that any tool capable of reducing the steps taken by the prospect to agree to a sales proposal is of exceptional benefit, so young entrepreneurs should work to ensure they use the tools available to them with the goal of streamlining the sales proposal process. Just like entrepreneurs, prospective clients want to utilize their time in the most efficient way possible, which is why each and every one of the aforementioned tools is so critical when it comes to increasing closing rates for new entrepreneurs.
James Kappen is the founder of Proposable, LLC. Mr. Kappen already gained a unique and mature perspective on entrepreneurship, with previous ventures including a regional print publication and a niche online bidding platform. His skills in business development and product management are being applied to all areas of the Proposable product. In October 2009, he was selected as the winner of the SproutBox Business Accelerator Program in Bloomington, IN. where he has been learning from a seasoned team of advisors and investors.