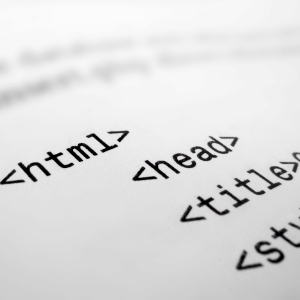 No matter what kind of startup business you have, you need to have a website and a blog. These are key elements that can help make your business more successful online. But even when you create a website and a blog, that doesn't guarantee you will get instant traffic from potential consumers. This is where backlinks come in. Backlinks are hyperlinks that connect one website or blog to another. They have become an essential way of getting higher SEO rankings and popularity. So the more websites or blogs that reference your site, the more legitimate, relevant and important it becomes.
Use this beginner's guide to discover more:
High-quality links.
As you're new to backlinks, it's important that you know the difference between high  and low quality links. High quality refers to links that point from a website or blog that has original content and a strong SEO ranking. This gives the impression that they are an authority on a subject. This encourages potential consumers to trust their recommendations. If your link is somehow related or relevant to the website or blog's niche or theme, this also gives it a higher quality.
Low-quality links.
In comparison, a low-quality link is one that links to spam or automated websites and blogs. Often, these blogs contain duplicate or irrelevant content that does not relate to the source it can from. This can dramatically decrease the authenticity of your brand. It can also have a negative effect on your reputation through association. This can be extremely damaging to your business at this vital stage. To find out more, you can read the Avoid risky backlinks article by 5 Digital Quotes or talk to a backlink service.
Internal links.
Internal links can be used to link old blog posts or website pages to new ones. For instance, if you are writing a new piece regarding diet tips, you could include a hyperlink to an exercise or cooking piece you did previously. This encourages your readers and potential consumers to continue viewing your site by reading your content. But for it to work efficiently the content always needs to be relevant and original. Take a look at this article by Kissmetrics to see how you can make your internal links more effective.
Benefits of Backlinks.
A startup business can benefit greatly from using backlinks for a number of reasons. Firstly, they can help you increase your search engine rankings, allowing you to appear on the first few pages of results. This can make it easier for potential customers to find your website and blog posts when they search for them. The higher your business ranks, the more trustworthy and genuine it will appear. Higher rankings online can then assist you in driving more traffic to your blog or website, which can help you boost online sales. Backlinks can also make it easier to connect and communicate with other business and bloggers.
Now you know more about backlinks and what they involve, you can start building and creating your own. Go online to find out which backlink methods will work most effectively to benefit your business.