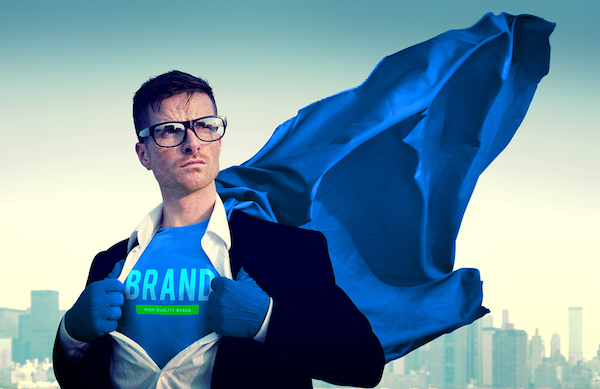 by Dan McCarthy, event manager for Venueseeker
A business is only as successful to the extent that consumers are aware of the company. This is why branding is everything. Luckily, there are a multitude of approaches for promoting yourself in what can be a very dog-eat-dog world of marketing.
Here're 10 ways to give your company a boost to get potential customers to take notice:
1. Create a Company Blog.
A blog serves two purposes, and both are equally important for raising brand awareness. First, blogging keeps your site updated, and when you include longtail keywords, this helps your site with search engine rankings.
Second, a blog is your way to connect with your audience. Use it to provide informative and meaningful content. This means no salesy stuff. The content should be informational, contain relevant industry news, or even be a lighthearted fun facts type of piece.
2. Create a YouTube Channel.
A YouTube channel is basically a video version of a blog, or as the trend has come to be known as, a vlog. Release regular videos on a number of topics. As with a blog, keep the content fun and/or informational. No promotional stuff, except for a few seconds at the end or a quick annotation with a link to the company site.
Videos can include a behind-the-scenes type of stuff, interviews, or even a whiteboard animation of the company's history. Whatever type of video you include, keep it brief, preferably no more than 10 minutes. Break it up into parts if it's going to be longer than that.
3. Write a Book.
If you have enough content to release regular blog posts, then you have enough content for a full-length e-book. This can be an extensive how-to book on the industry. So why should you publish and become an author? Well, having a published book complete with an ISBN adds an aura of authority, which certainly helps your reputation and that of your company's.
You can sell the book on sites like Amazon, or even release it for free as a download on your site to those who agree to submit their name and email to become a subscriber.
4. Use SEO.
Contrary to popular belief, SEO is very much alive. This means you still have to adhere to organic SEO practices and none of the black hat stuff like spamming. Your website should be SEO-optimized; this means longtail keywords sprinkled throughout the site and particularly on titles and subtitles.
Some of the keywords on the text body should also be the anchor text that links to other parts of the site. Every page should contain keyword phrases, including every blog post. Remember, you are writing for the search engine just as much as you're writing for your audience.
5. Create Brand Advocates.
Brand advocates are followers that actively promote the company on your behalf. Now, why would customers do this? There's lots of reasons, such as because they think your company is awesome and want to share it with others. More commonly, though, brand advocates are getting something out of it in return. You can, for instance, create some type of referral or affiliate program where members get a commission or free stuff for bringing new consumers on board.
Don't underestimate the power of brand advocacy. One report showed that 46% of US executives found brand advocates to be of immense importance.
6. Create a Subscriber's List.
A newsletter is a great way to make long-term visitors out of people who may otherwise only visit your site once. Newsletters should contain the same type of content you would add for a blog. That means informative and useful stuff only. Newsletters can also be used for announcing special deals, introducing new products, or introducing a sponsor.
Newsletters should be sent at regular intervals. Two to three times a week sounds just about right. Also be sure to include catchy subject titles to increase click rate. If offering a special deal, for example, then the subject title can be something like:
"Exclusive 24-Hour-Only offer: Save 25%"
It's important to have a strong subject line because most industries have an email open rate under 30%, some even under 20%.
7. Host an Event.
People-to-people interaction is becoming a rarity nowadays. An event is a great way to meet customers face-to-face. This helps build a stronger rapport. Events can include multiple workshops, tradeshow exhibits, and presentations.
Of course, an event can only be as grand as the venue its being held in. Be sure you select a location that is spacious and suitable for the type of event you're hosting. If the event includes a VIP area, then there needs to be a separate lounge. If cocktails are going to be served, then the venue has to be licensed to serve alcohol.
8. Host a Podcast.
This falls along the lines of blogging and vlogging. A podcast can be an audio of you or a staff member discussing an issue pertinent in the industry. This can also include interviews, debates, or even a one-person narrative.
For a podcast to be successful, the host has to be articulate and has some personality. A podcast is a great option for people who enjoy speaking what's on their mind and can better verbalize it than writing it down.
9. Social Media.
Unless you have been living under a rock, then you should already be using social media. The question is how you're utilizing it. For starters, you should be going beyond Facebook and Twitter. Are you using LinkedIn, Pinterest, Tumblr, etc.? The less popular social networks have a lot of leverage as well and are less saturated, meaning there are less companies using it for their own gain.
Use social media as an outlet for creating a connection with your followers. Be a conversation starter and promptly answer customer enquiries. You can also use tools like Google+ Hangouts for arranging a powwow of sorts with your followers.
10. Offline Methods.
Yes, people actually still hand out paper flyers and/or leave them under car windshields. There's a tangible element to traditional paper ads that online content could never replicate. You can even include cut-out paper coupons, which also have a nice tangible aspect to it.
If your business operates locally, then offline promotion is a must. Options include flyers, brochures, catalogs, and postcards, all of which can be sent through snail mail.
Get Your Brand Out There.
You can't afford to be conservative with your approach. You have to employ multiple methods and be persistent. In the marketing world, success sure doesn't happen overnight, so stick with it and don't relent even when the tide begins to turn in your favor.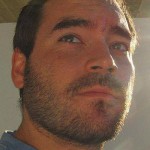 Dan McCarthy has worked in the event management industry for five years and is currently an event manager for the UK-based company Venueseeker. His portfolio includes many successful event planning projects for companies across various niches, including startup conferences and trade shows. He is currently a regular contributor for his company's blog site. Follow him on Twitter at @DanCarthy2 or LinkedIn.