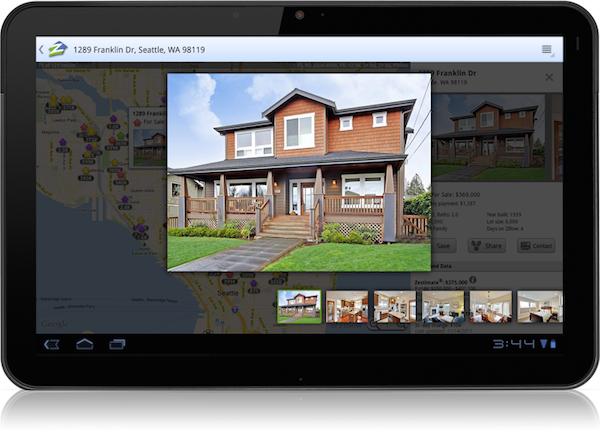 No matter what industry you're in these days, the competition is sky-high, but this is particularly true when working in the property sector. If you want to be the one earning top-dollar in your field, then there are a few tips and tricks you'll need to bear in mind.
If you follow our four steps, you'll be the top lettings agent for your area in no time:
1. Train yourself in your field.
Training is essential to any role, but because this is such a people-focused position, you need to make sure your property market and industry knowledge is exceptional. Whether it's a co-worker or customer, they'll be able to tell when you don't know your stuff.
There are tonnes of courses available and helpful blogs, but one of the best ways of getting ahead today is to set-up social media profiles for business. Join LinkedIn property groups, follow property leaders on Twitter – use every platform to your advantage to learn as much as possible. 
2. Research your specific location.
The next step for you is to research the specific patch that you'll be working on. Clients will come to you as the expert, so you should know how that local area compares to the rest of the country, which areas suit different people's needs, where transport links and major amenities are for people new to the area, and so on.
You have to bear in mind that the top agents will have been working on these areas for years. Leeds estate agents Linley & Simpson, for example, are a fantastic company for their Yorkshire knowledge, having been established in the area since 1997.
3. Improve your communication skills.
As we said earlier, this is a very customer-focused position, so improving your communication skills will prove vital if you want to be a top lettings agent. You need to be able to listen to everything your client wants, and then use your local knowledge to match them with the perfect place.
The terminology can often be confusing for people, so it's important to make sure you always explain things as simply and clearly as possible. They need to see you as a helpful and approachable person to deal with.
4. Always know the facts.
The next step is to look at the way that you approach viewings. Never go to a viewing without all of the facts ready to give the client. You need to know everything about a property, from whether pets are allowed and what the tax band is for the address, to where the local bus stop is, you need to show that you've taken their concerns into account.
Otherwise, you may risk coming across as lacking in knowledge, and all your hard work up to this point will be wasted!
What did you think of these four steps? If you're a lettings agent on your way to greatness, don't forget to leave us a comment and let us know your thoughts.