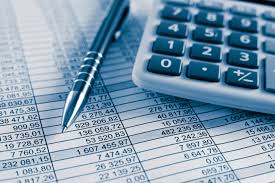 Startups rarely have much money to throw around when they're just getting started. But there are some cheap and easy ways to give the company a boost, and that could make a world of difference.
So, read on to find out about some of those methods:
Sell More to Existing Customers.
If you have a solid base of customers already in place, you need to solidify that. You should focus on keeping hold of them and also selling more to them. It's so much easier to sell to existing customers than it is to find entirely new ones. That's why it's also a lot cheaper to reach out to them. As long as you have their email addresses, you can send them adverts that could tempt them to return to your business. So, make sure you do this as much as you can.
Narrow Your Target Market.
Having a broad approach to marketing your business can seem like a good idea. But is that really the case? When you are targeting a lot of people, you will undoubtedly lose some of that vital focus. You can never please all the people all the time. So, it's sometimes better to appeal to the kinds of people who you know are more likely to be interested in your brand and products. Narrowing this focus can really help make more sales, so don't rule out the idea.
Focus on Online Marketing.
The internet is your friend when it comes to making progress in affordable ways. Online marketing is something that you should pour all your efforts into when you are trying to save money. It can be done very cheaply, but the results you achieve can be fantastic. There are not many things you can say that about. Find an affordable website marketing agency, and let them focus on getting more people to your website. Meanwhile, you can do everything possible to improve your social media presence.
Move Quickly in Those Early Days.
There is no time to waste when you are running a young business. You need to know how to move fast and take on the spot decisions. If you stand still and wait for customers to come to you, your business could fail before it's even hit the ground. So, you should try to get things moving quickly in order to get an early advantage. Momentum and a good start can mean a great deal when you're starting a business.
Belief in Your Sales Pitch.
You need to really believe in what you're saying and doing if you want your customers to do the same. People can tell when you're being genuine and when you're lying. And no customers likes to feel as if they're being lied to. So, be honest and open, and make sure this is communicated effectively to the people you want to target. The actual sales pitch itself needs to be polished and practiced before being delivered to people as well. If you get it right, selling will be much easier.