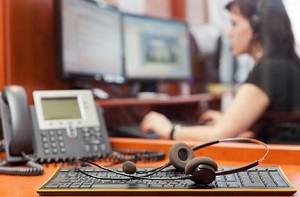 Telephone sales agents are the backbone of many organisations. These guys cold-call prospective customers to generate leads for the business, as well as handle incoming calls from new and existing customers. They are the first contact for customers, so you need them to be good at their job. Clearly sales agents need to be motivated and well trained, but there are other things you can do to improve results from your telesales people.
Analyse Calls.
It is sensible to monitor calls using Code Software or similar, as this will help you spot if there are any weak links in the team. Call analysis provides lots of useful data for the tracking of agent performance, as well as how long customers are kept waiting and other important metrics.
Mentoring.
Less experienced telesales agents tend to be more effective when they are paired up with a mentor. Working with someone who is a high performer teaches the agent how to handle customer calls more effectively.
More Carrot and Less Stick.
People rarely respond well to endless criticism and no praise. It is important that you spend time improving the performance of under achieving sales agents, but not at the expense of ignoring those people who consistently hit their targets. Be sure to praise your high performers. Make them feel appreciated, as this will encourage them to try even harder.
Don't Rely on Sales Scripts.
Scripted calls are useful as a guide for standard situations, but there is a danger that the customer will not feel they are getting a personal service. Customers much prefer talking to someone they can relate to. For example, if your customers are mostly older people, hire telesales agents of a similar age. This will improve your results.
Encourage Regular Breaks.
Making endless sales calls can be draining, so encourage staff to take regular breaks. This will help them keep their energy levels and enthusiasm up, which is better for the customers and better for your sales targets.
Make Agent Scorecards Public.
Have an up-to-the-minute sales results board. That way everyone can measure how their performance compares to the other sales agents in the room. This is a powerful tool, as it puts pressure on the low achievers to up their game. Not everyone responds well to this type of pressure, but generally speaking, those that don't are not in the right job.
Offer Incentives and Prizes.
Material rewards don't motivate everyone, but offering big prizes such as holidays and cash bonuses is a powerful incentive for sales agents. Long-term prizes will motivate people, but a few surprise rewards thrown into the mix are useful for focusing minds when you need results.
Hire Enough Sales Agents.
Customers forced to wait on hold are not normally very pleased when they finally get through. Try to maintain the right staffing levels in line with call volume, or agent effectiveness levels will be compromised.
By providing the right telesales call centre environment, you will have a lower turnover of staff, and therefore greater productivity as a result.