by Oliver Griffin of Publicize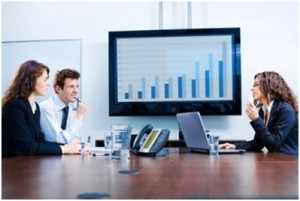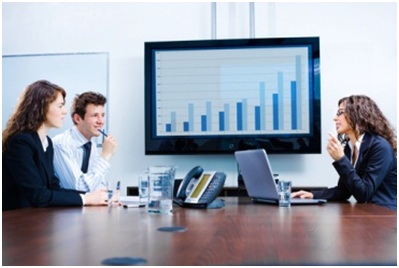 Big meetings are of the utmost importance to startups – winning a new contract, or client can help businesses establish the revenue streams they need to expand and grow.
So, with that in mind, here are some pieces of advice from a number of startup founders and leaders about how they prepare for their biggest and most important meetings:
Russell Cowdrey, CEO, People Like You and Me (Plum):
"I listen to some of my favorite music to get pumped up for the meeting and just prior to the meeting I do some breathing exercises where I inhale for four seconds, hold it for four and exhale for four. I do that three times to calm my nerves.
All that said I prepare each day by reading scripture and praying that God's will be done. This seems to have the biggest impact on my mental game."
Seth Waite, Chief Marketing Officer (CMO), Rev Unit:
"Practice and reviewing great past work. Successful client meetings come from being confident. When I know I am prepared and that our work is great it gives you ultimate confidence.
I also rely on the fact that our process is about uncovering problems and then working in a consultative way to solve them. I review the past work we have done that is relevant to our clients so I can remember how we worked to solve problems for others. I am proud of our work and that helps me mentally prepare. I know I can help solve our next client's problems too."
Javed Hussain, CEO, Alif Baa:
"My clients are the end users of my product. Alif Baa is the product of my daily efforts. Hence each day is important and I prepare for it with my very own 'Morning Hack' consisting of Worship, Workout and Water. Cold water kick starts my internal system, while the meditation helps me to focus my mind and the exercise motivates my brain.
I like to be intellectually challenged and push myself to be better at everything I do. Hence, I ensure I'm always fully charged, and because all my clients are important and all my meetings are big, they will always get my 100%."
"I consider a few things ahead of a big meeting. Firstly, leading up to the meeting, I visualize it: what I'm wearing, what the room is like, what is being said, and the feeling during/after. Positive visualization of an outcome really is powerful.
I also have a few inspirational quotes that motivate are helpful too. Here's one example from Alexandra Watkins, the founder of Eat My Words: 'Take any challenge as a creative opportunity.'
Lastly, after learning about power posing, I have made it a practice. Standing in a position that is expansive really helps me channel my inner superhero."
"Honestly, my mantra to get ready for a meeting, small or big is simply put confidence and nothing else. If I was not worth it, the meeting wouldn't be called for.
The correct body language, the power of communicating on exactly what the client wants is key to win them over. Making them comfortable and bringing more to the table has always worked for me.
I follow the CIGGAR rule, Client is God And God's Always Right. For example if a client wants X, we say sure but in return we give them X + Y + Z."
Oliver Griffin is a Staff Writer at Publicize, a startup aiming to change the way companies approach PR. Publicize has worked with a dozen+ Y Combinator startups and leading brands such as Hallmark Cards.