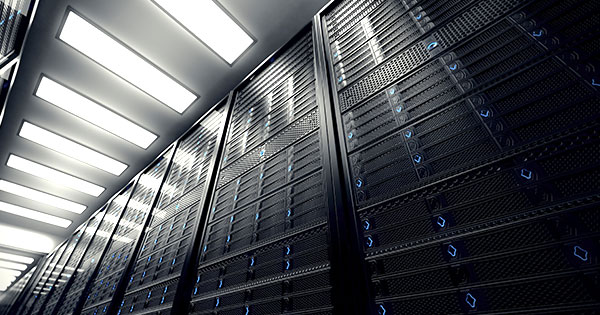 by Jeffery Kang, CEO and founder, IngDan
It's an election year. From coast to coast, evidence of democratic principles and practices are front and center, playing out everywhere from small town hall meetings to global front page news. However, as a successful entrepreneur who has built one of the largest IoT hardware supply chain platforms, I know first-hand that the philosophy of "democracy for all" rarely makes its way into the business world.
We're living in a new era, where the possibility for IoT devices has reached stratospheric heights – and this is just the beginning. Analysts forecast that 6.4 billion connected things will be in use worldwide in 2016. Yet, entrepreneurs in the US – who are drivers of this change – are subjected to exorbitant cost models of production, creating a lag in innovation. This article illustrates why it's imperative to democratize the IoT supply chain to accelerate innovation and empower anyone with the dream and drive to build and ship smart devices.
IoT hardware innovation democratization – What it is, and why the time is ripe to implement this radical new approach.
By 2017, more than 50 percent of all IoT products will come from startups that are less than three years old (Gartner). Consumer devices will represent the majority of physical devices, and enterprises will represent the majority of spending. No matter how you slice it, startups are driving the IoT device revolution.
The rise of global open source hardware platforms offers tools for creating lower-cost IoT hardware, but the industry falls short when it comes to support for distribution and market awareness. Most of the startups we talk to have invested a lot of time and most, if not all, of their funds developing prototypes, but they still need a lot of help to get to market. To accelerate innovation, IngDan is spearheading the democratization of smart device production for startups by establishing an ecosystem that takes entrepreneurial ideas from concept to consumer.
This new innovation model addresses the fundamental, yet difficult to solve, problem of access. Startups need readily reliable access to services beyond what traditional supply chain providers offer. They need access to world-class R&D and emerging technologies, access to small-batch manufacturing for prototype and fulfillment, access to funding, promotion, market exposure, and access to consumers of their products.
What does IoT hardware democratization look like?
Imagine having unlimited access to a state-of-the-art lab with global R&D researchers who are developing new technologies in the fields of Artificial Intelligence, cognitive services and robotics. Thanks to this lab, your working prototype is born, and ready to be incubated. Not in the traditional way where you get advisors in exchange for vast sums of equity, but incubated as a spin-off from the lab and backed by a supply chain that's got your back.
Production of your final working prototype speeds along because you have easy access to funding, product testing, and small-batch manufacturing. Now imagine that your device is showcased in a technology center purpose-built to demonstrate innovative smart hardware creations. It's a place where consumers and retail buyers alike come to experience your product first-hand. Then, simply by scanning a barcode they place an order for your device, whether if it's for a single consumer, or for hundreds of units for a retailer. Or maybe your smart device has had a successful launch on a crowdfunding site, thanks to your IoT supply partner. Either way, your entrepreneurial dream has just come true.
China's supply chain benefits startups in many ways.
China is the global leader in IoT hardware manufacturing and its manufacturing industry is suited to rapid product development, including small-batch manufacturing that is driving smart hardware innovation. A few ways startups benefit from working with China's IoT hardware supply chain platforms include:
Affordable access to sophisticated R&D and emerging technologies.
Strong leadership in hardware manufacturing for startups looking to scale-up.
Largest number of smart connected devices install base in the world, surpassing the US and Europe. (IDC)
Rapid economic growth driving development of new technologies, from smart cars to smart cities, and leading the way in wearables. (GSMA)
World's largest machine-to-machine (M2M) market with more than 74 million M2M connections and the global leader in the deployment of the Internet of Things. (GSMA)
Hardware doesn't have to be hard.
It's the dawn of a new era for IoT smart device startups where the benefits of an enterprise-scale innovation model can be enjoyed by all. Created on the premise and promise of this new business model, IngDan – China's largest intelligent hardware innovation platform – is removing the "hard" in hardware for IoT entrepreneurs. Internet-based collaboration services connect hardware developers with suppliers, manufacturers, experts, and customers in the same way as office collaboration tools do, so companies can create, manufacture, market, sell and ship devices regardless of location or size.
Jingwei (Jeffrey) Kang is the Founder and CEO of IngDan, and the Founder, Chairman and CEO of Cogobuy Group, the first online platform for selling IC components in China. With more than 18 years in the multimedia and electronic component industries, Kang also founded and co-founded several successful electronic component distribution and multimedia companies. Ernst & Young awarded Kang the 2015 Entrepreneur of the Year, China.