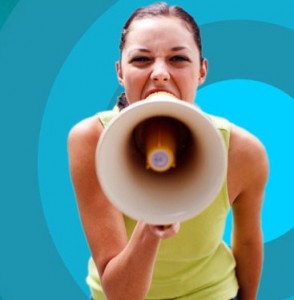 If you've recently launched a new business, the sooner people know about it, the better. It's essential to generate interest in the startup and get people talking as quickly as possible.
Here are some simple tips to get your business out there and create a buzz:
Get online.
The vast majority of us spend time online each and every day. The Internet is increasingly important. Every day, millions of us log on to communicate, research, shop and learn. If you've got a new idea, product or service to sell, this is a good place to start. As well as attracting business through a website, you can also reach out to people using social media platforms. You can advertise for members of staff online, find out about competitors and launch an online marketing campaign.
Tailor your marketing strategy.
Most businesses rely on some form of marketing to increase profits and attract new clients. Today, there are all kinds of different techniques available. You could stick to traditional methods, such as flyers and posters. You could carry out a face-to-face direct marketing campaign. You may wish to use the Internet or SMS technology to do all the hard work for you.
Tailor your strategy to suit your business and target the right market. Think about who you want to attract and what you want to sell. If you're a small startup, it's wise to investigate the best local franchise marketing methods. Aim to generate interest in the local community. If you have ambitions to expand in the future, you can alter your strategy once you've conquered the local market. Conduct some market research to see what people want or need. Look for gaps in the market and don't be afraid to diversify further down the line.
Be original.
There are hundreds of startups out there and it's essential to stand out from the crowd. You need to offer something different and original. Even if the product or service you are offering is fairly mundane, you can market it in a way that is unique and eye-catching. Use videos on social media to draw attention to your page, for example. Look at the techniques used by large corporations and take inspiration from successful campaigns. Try to stay ahead of the crowd and look into trends in your sector.
Offer a good deal.
This may sound obvious. But you'll find that many people prioritise price over other factors when it comes to buying products or using services. Offering deals and incentives is a fantastic way to lure new customers in and increase interest in your business. Don't forget to reward those that have stayed loyal to you. Incentives are particularly important if you rely on word of mouth.
Venturing into the world of business can be daunting, but it's also hugely exciting. To succeed, you need people to know about the exceptional service you offer. Try to create interest and get people talking by launching effective marketing campaigns. You can use all kinds of methods to reach out to all demographics. Offer incentives and don't be afraid to be different. It's good to stand out from the crowd.