by Lewis Robinson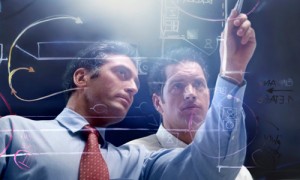 Every business venture needs a solid plan to gain success. It is especially true during the initial stages of incorporation that a good solid plan is in place. If no plan is in place, your venture has minimal chances of succeeding. So what are your first steps? Designing an implementation process takes into consideration the following factors:
What products and services will your business provide? Your implementation plan should include the category and placement of the product in the marketplace.
How are you going to make your product accessible to the marketplace? Your implementation plan should include distribution points and accessibility features.
Where will you produce your product or service? Your implementation plan should include manufacturing and production features and facilities.
How will you get the word out about your product and service? Your implementation plan should include the avenues you will take to promote your product and service.
What is your budget for items, employees and equipment? A good implementation plan will include expense and revenue streams.
Once you've answered the above questions, you'll have a better understanding of your venture. With this information you should be able to take the next steps in the implementation process. It is important to note that designing the implementation plan that is right for your venture takes a bit more than knowing what you want to do. It takes setting goals and milestones that you and your employees can reach successfully. Good goals and milestones help your business succeed. If you fail to set up any goals or milestones, then plan to fail. You should set both short and long term goals that are specific, measurable, achievable and reasonably enacted and have timelines.
What are some specific goals that your business needs to implement in its business plan? The very first thing to consider is what your long term goal will be. For example:
DEF Company's long term goal #1 is to reach out to the worldwide market with our new cleaning product that is guaranteed to clean metal and wood effortlessly.
This, of course, is a long term goal because it is not specific enough or timely enough to be a short term goal. Taking the long term goal and breaking it down is your next step. Here's a sample short term goal:
DEF Company's short term goal #1 is to set a target sales goal of $10,000 for the Connecticut market by August 2016 of our new product "Clean And Restore Metal and Wood Cleaner."
When considering an implementation process, you need to make sure that your production and supply chain processes can handle the proposed demand. Your implementation process needs to have quality control procedures in place. This means that you should plan:
Workflow processes -These workflow processes should be in place so you can determine how your product will get to the customer and the inventory you'll need.
Production and Distribution processes-These processes are your "meat and potatoes" and where most of your customer services issues will occur if you don't get a handle on them before implementation occurs.
Promotional and advertising processes-These processes are the "drivers" to get potential customers to buy your product and services.
Having a good production and promotion plan in place is only half the equation when designing an implementation process. The other half is the revenue generation and cash flow processes that need to take place before implementation. In other words, where are you going to generate revenue and sell your product? It is important that you have a budget in place that you can follow before implementation processes can begin. Without any budget in place, your business venture will fail.
Designing an implementation process that runs smoothly requires a good business plan. Without a good business plan in place, your business will fail. Here's to your success!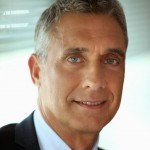 Lewis Robinson is a business consultant specializing in social media marketing, CRM, and sales.  He's begun multiple corporations and currently freelances as a writer and business consultant.