by Ron Carson, CEO of Carson Wealth Management Group and author of "The Sustainable Edge: 15 Minutes a Week to a Richer Entrepreneurial Life"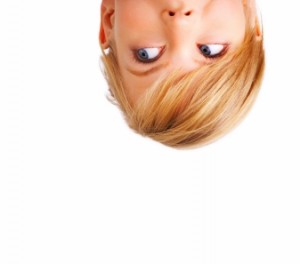 I often speak to entrepreneurs who cannot understand why their firms are not growing faster. I like to start my presentation by asking "Who in this room has a high I.Q.?" Invariably, every hand in the room will shoot up. As smart as these business owners are, and no matter how high their Intelligence Quotient may be, they almost always have a low implementation quotient of making their goals into reality.
In fact, some of them cannot even articulate their goals, be they short or long-term, personal or professional. Knowing your goals and making them a reality is the only "IQ" I care about. What is your implementation quotient? While you may be busier than ever, are you actually reaching the goals that are most important to you?
The Vicious Cycle of Imbalance.
Many entrepreneurs I speak to are on autopilot, they often have no real endgame or succession plan in mind. This lack of focus or clarity can lead to crises at work that, in turn, cause an unbalanced personal life. An unbalanced personal life can lead to poor decisions at work, which can end up perpetuating a vicious cycle.
Some business owners have a high implementation quotient at the office, but not in their personal life. They aren't clear on what really matters to them at the end of the workday. They are highly productive at work but fail to set or achieve important goals outside of work, like sustaining a happy marriage, sharing a close relationship with their children, or simply taking the necessary time to recharge their batteries.
In my New York Times Bestselling book, "The Sustainable Edge", we present the IQ Grower™ Process: 15 Minutes a Week to a Higher Business IQ. The process helps readers live in the moment, so they can really enjoy the miracle of life. So often people miss out on the moment because they are caught up in doing what they think they should be doing and not what really matters to them.
Raising your implementation quotient can save you from falling into the rut many Americans are in: They are on an unconscious journey to arrive safely at death. It is so easy to fall into a routine where your days, weeks, and months pass you by so that when you reach the end of your life, you find yourself saying, "I wish I had" We want everyone we meet to be able to say "I'm glad I did," not "I wish I had."
Pinpoint What Matters.
By pinpointing the activities on which you truly want to spend your time, it will be easier to say "yes" to them and "no" to the activities that drain you and distract you from your goals. If you are not sure what you really want to do with your time, answer the following questions that may help you identify the most meaningful activities for you.
What are your unique gifts?
What do you do extremely well?
What activities give you a great feeling of satisfaction and fulfillment?
When you feel empty and directionless in life, what is missing in your life during those times that is causing you to feel that way?
If you received $1 billion what would you be doing and how would you use that money?
Set Your Essential Six and Most Vital.
Once you've decided what you should be directing your time towards, it's time to implement. In the Essential Six exercise, you will identify your top six professional priorities for each day; the Most Vital is the big goal you must accomplish for the week.
Before you leave the office at the end of each day, list the Essential Six important things you must accomplish the following day, in order of importance, and add them to your calendar. Doing this the night before allows your subconscious to begin to work on your tasks in advance—to prepare for the day ahead. Begin your day by tackling item number one on your list. Do not move on to number two until you have successfully completed the first task. Repeating this process each week directs your focus and your time towards your passions.
Don't let a low Implementation Quotient stand in the way of your high Intelligence Quotient. Challenge yourself to focus on your most important goals and make progress towards them every day. By getting clear on what's most meaningful to you and creating a framework to make it happen, you will find more balance in your personal and professional life.
*Adapted from The Sustainable Edge
Ron Carson is the founder and CEO of Carson Wealth Management Group, one of the largest wealth advisory firms by assets under advisement in the country, serving clients through holistic financial planning, disciplined investment strategies, and proactive personal service. He is one of the most celebrated and respected financial advisors and executives in the industry and is a sought after speaker, thinker, and investment strategist. He is author of "The Sustainable Edge: 15 Minutes a Week to a Richer Entrepreneurial Life".